Michigan ATV riding safety and education – Part 2
An introduction to all-terrain vehicle (ATV) safety and how to determine the right model and size for adults and youth.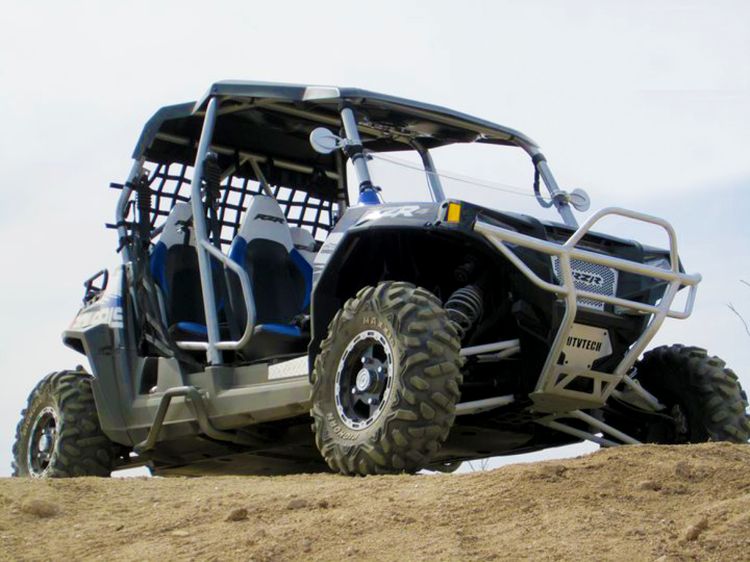 As defined in "Michigan ATV riding safety and education – Part 1," all-terrain vehicles (ATVs) are off-road motorized vehicles that people can ride on various trails and dirt roads. They have steering handlebars and three or four large, low pressure, heavy duty tires, although production of three-wheel ATVs stopped in 1988 due to safety issues. Riding ATVs is a recreational pastime that is enjoyed by many individuals and families. In some communities, ATVs are as common as cars or trucks. Whether you operate an ATV on a weekly basis or one time over the summer, you should always practice safety. Before purchasing or riding an ATV, you should consider two major things: the type and size.
It is important you do your research to increase your knowledge, which in turn will decrease the chance of accident or injury. ATVs are designed for a variety of uses, including recreation and utility – these are known as utility task vehicles (UTVs). Consider an ATV when you plan to have fun, ride on trails and ride by yourself or maybe with one passenger. On the other hand, UTVs are more commonly used for work-related duties like hauling items and to accommodate more weight and cargo, including passengers. UTVs are typically larger and more expensive than ATVs.
The next thing to consider before riding or purchasing an ATV or UTV is the size. Youth ATV models are smaller, giving an option that may be more fitting for children's' body size and weight.
How do you know if an ATV or UTV is best for your child's body size?
Physical factors. A major cause of accidents among juvenile riders is riding a machine that is too large for them to handle.
Strength. A child must have the strength to operate the controls properly.
Leg length. When a child stands on the footrests, the top inseam of the pants should be a minimum of 3 inches above the seat. While seated, the thigh should be roughly parallel to the ground.
Foot length. A child should be able to reach the brake by rotating the foot on the footrest.
Arm length. When seated on the machine, a child's arms should be long enough to turn the handlebars and maintain a firm grip and operate the brake lever.
For more information on ATV and UTV usages and ways to determine the right model for an adult or child, see "The Handbook of Michigan Off-Road Vehicle Laws" from the Michigan Department of Natural Resources.
Michigan State University Extension's 4-H Youth Development offers personal safety ATV workshops to educate youth and give them safe ATV riding practices. These workshops are perfect for youth ages 12-16, but do not replace the required ORV safety certificate. The first 4-H ATV Safety Workshop will take place on May 14, 2016, in Sanilac County. Check the MSU Extension Events page for more MSU Extension events in your area.
Other articles in series