Michigan Inland Lake Partnership Conference offers ways to learn about inland lakes
Natural shoreline workshop for those living on lakes is just one educational opportunity planned to protect Michigan's priceless natural assets.
Michigan is widely known as the Great Lakes state. It is nearly impossible to overlook these enormous lakes, Huron, Ontario, Michigan, Erie and Superior, which make up the largest freshwater system on the planet and contain about 20 percent of the world's freshwater supply.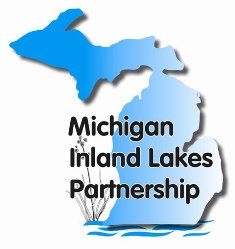 Michigan also has more than 11,000 inland lakes and 23,500 miles of inland lake shoreline. Clean water, beautiful views, habitat that supports a variety of fish and wildlife species, and access to endless recreational opportunities such as boating, fishing and swimming are just some of the reasons that so many people like to live on inland lakes across the state. A soft approach to landscaping at the shoreline helps safeguard your waterfront property investment and allows lake residents to continue to enjoy all of the things that attracted them in the first place.
Over time, increased development along lakes has led to removal of native vegetation at the shoreline which has been replaced by lawns down to the water's edge, beach areas and seawalls. All of these can negatively impact lake ecosystems. One way to encourage healthy lake ecosystems is through the implementation of alternative landscaping technologies, such as bioengineered erosion control and naturalized landscape design. These practices can create a stable shoreline that is protected from waves and erosion, serve as a natural filter to prevent runoff and provide suitable habitat for fish and wildlife.
Regardless of whether you know a little or a lot about inland lake management, consider attending the inaugural Michigan Inland Lakes Convention May 1-3, 2014 at Boyne Mountain Resort in Boyne Falls, Mich. The Convention presents an opportunity for lake enthusiasts, lake professionals, researchers, local government officials and anyone else interested in protecting our water resources to participate in three days of educational presentations and discussion, in-depth workshops, tours, exhibits and much more focused on Michigan's 11,000 inland lakes.
The 2014 Michigan Inland Lakes Convention is brought to you by the Michigan Inland Lakes Partnership, launched in 2008 to promote collaboration to advance stewardship of Michigan's inland lakes. The Convention is a cooperative effort between many public and private organizations including the Michigan Chapter of the North American Lake Management Society, Michigan Lake and Stream Associations, Inc., Michigan State University Extension, Michigan Natural Shoreline Partnership, Michigan Department of Natural Resources, Michigan Department of Environmental Quality and the Michigan State University Institute of Water Research.
Convention sessions will cover a wide variety of topics, including aquatic invasive species management and control, natural shoreline management, Cooperative Lakes Monitoring Program training, the latest in lake research, riparian rights and water law, and much more.
One workshop scheduled on May 1, 2014 from 1:30-4:30 p.m. is designed to educate interested lakefront property owners on the importance of natural shoreline landscaping and the use of bioengineering techniques to provide erosion control. Workshop topics will include: Components of a healthy lake ecosystem, understanding the shoreline, planning a natural shoreline landscape, design ideas for a natural shoreline landscape, plant selection, planting stock and site preparation, Michigan rules and regulations and tips for natural shoreline success. This workshop will be coordinated by MSU Extension, Tipp of the Mitt Watershed Council and MDEQ. Cost of attending this workshop and other educational offerings on May 1 is $20, paid through conference registration fees.
For the latest information on the Michigan Inland Lakes Convention, including registration details, visit michiganlakes.msue.msu.edu. Registration for the conference will open January 6, 2014.
An excellent resource available for sale at the workshop is the MSU Extension Bulletin (E-3145), Natural Shoreline Landscapes on Michigan's Inland Lakes: Guidebook for Property Owners, also available through the MSU Extension Bookstore.
Registration for the conference will open on January 6, 2014. For the latest information on the Michigan Inland Lakes Convention, visit michiganlakes.msue.msu.edu.