Michigan marinas take advantage of dredging consultations with regulatory agencies
Facing navigability problems at their facility, marina managers across the state obtained consultations with regulatory agencies to learn about the dredging permitting process to keep Michigan waterways open.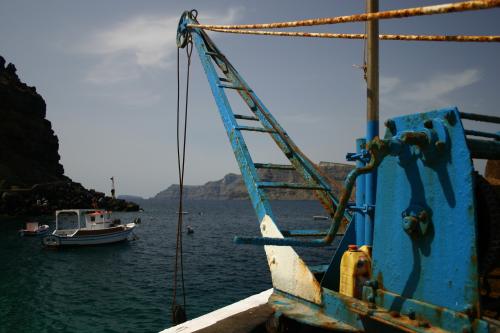 At the Recreational Boating Educational Conference held in Lansing in December 2012, permitting specialists from the U.S. Army Corps of Engineers (Corps) and Michigan Department of Environmental Quality (DEQ) met one-on-one with public and private marina operators to answer questions about proposed projects that could potentially require a dredging permit. This type of assistance allows the marinas to reduce errors in the application process, which can expedite the overall time it takes to obtain a permit. Maintaining navigability to public and private marinas allows the over 800,000 recreational boaters in Michigan to enjoy Michigan's waterways, contributing to Michigan's economy.
Recreational boating in Michigan was estimated to provide over $3.9 billion in average annual economic impact and sustain over 51,000 jobs, according to a 2004 Great Lakes Commission report. The declining water levels in the Great Lakes pose a significant threat to the recreational boating industry. Dredging to maintain navigability from open waters to marinas and harbors ensures that the economic benefit marinas provide to Michigan continues.
Maintaining navigability and infrastructure in recreational ports and harbors in the Great Lakes has been an issue for a while. In 2004, The Great Lakes Commission surveyed channel depths of 14 of the more than 80 recreational harbors on the Great Lakes and found that these 14 recreational harbors, alone, needed over 300,000 cubic yards of dredging to attain maintenance levels. With the Great Lakes being at lower-than-average water levels and projected to continue in the coming months by the Corps, this maintenance dredging is even more critical.
Permit specialists from both the Corps and Michigan DEQ acknowledged that the low water levels may lead to an increase in permit applications in the spring of 2013. While they are available for these consultations annually at the Recreational Boating Educational Conference, they were receptive to having an additional consultation seminar, depending on the number and location of marina representatives showing interest in attending.
Michigan Sea Grant and Michigan State University Extension have facilitated these consultations in the past. If you are interested in attending a consultation meeting, please contact Josh Gunn, Michigan Sea Grant Extension Educator. Michigan Sea Grant is a cooperative effort of Michigan State University and the University of Michigan, and is funded through the National Oceanic and Atmospheric Administration (NOAA) National Sea Grant Network.
Did you find this article useful?
---