Michigan summer adventures for families
Get out and explore Michigan with these seven family-friendly experiences!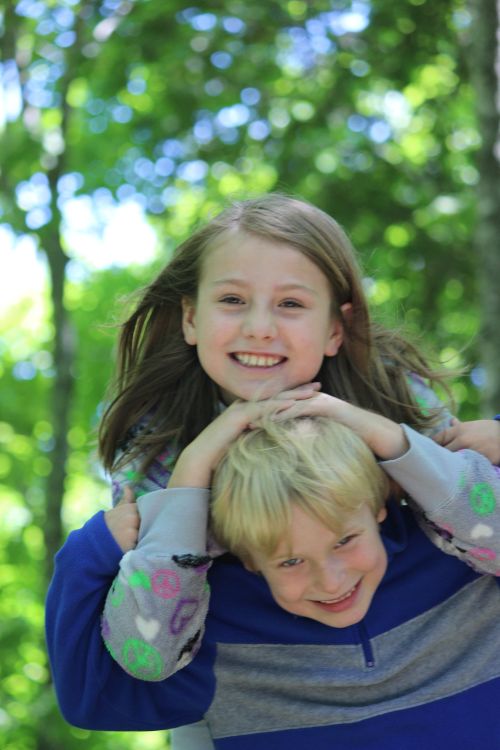 Michigan offers many amazing adventures for families. Did you know there are over 100 Michigan state parks and recreation areas? There are 2,147 miles of Great Lakes coastline in Michigan, with dunes to climb and waves to splash in. Michigan is home to three parks in the National Park Service: Sleeping Bear Dunes National Lakeshore, Pictured Rocks National Lakeshore and Isle Royale National Park. All three parks are free to enter and offer breathtaking views of some of the most beautiful places in our great state! With all of these great opportunities at hand, there is plenty to do when your children start to complain of being bored this summer. Michigan State University Extension recommends the following seven fun, family activities.
1. Go camping
Michigan's state park and recreation system offers over 13,500 campsites in 142 campgrounds! With so many to choose from, you are sure to find just the right site for your family. From rustic sites that offer privacy and seclusion to fully modern sites with electric and plumbing and even rental cabins, there are literally thousands of options! Make a reservation today at the Michigan State Parks Online Reservation website. Don't forget to make s'mores!
2. Climb a dune
Our Great Lakes shoreline offers some of our country's most spectacular dunes. Did you know the Sleeping Bear Dunes National Lakeshore was voted the most beautiful place in the United States in 2014? From the far southeast corner of Michigan at the Warren Dunes State Park to the Silver Lake State Park, with it's over 2,000 acres of dunes north to Sleeping Bear and north to the Upper Peninsula coast line, there are many, many miles of beautiful dunes. The dunes rise hundreds of feet above the lakeshores and offer spectacular views. Slather on the sunscreen, bring water and climb up the dunes. It's not an easy hike up, but it's worth the effort!
3. Go swimming
There are an estimated 26,200 lakes over one acre in Michigan and over 2,000 miles of Great Lakes coastline. Many of these lakes are located in state park and recreation areas and free to access with your once annual $11 state recreation passport. Pack a bag for the day and head to the beach! Don't forget coast-guard certified floatation devices for non-swimmers. As the saying goes, the Great Lakes are un-salted and shark-free! Take time to slow down and enjoy a day at the beach.
4. Take a hike
Michigan's state park system offers 879 miles of trails. Strap on those hiking shoes and head out for a day on the trails! Michigan also has over 2,000 miles of trails created in the rails to trails project that converts former railroad lines to hiking and biking trails.
5. Go berry picking
Did you know Michigan is the number one producer of high-bush blueberries and over 100 million pounds are produced in the state every year? Michigan blueberries usually come into season mid-July, making now the perfect time to go pick! Find a local u-pick farm near you! Looking for ideas for what to do with all those blueberries you bring home? Here are some blueberry recipe ideas.
6. Check out a Michigan Activity Pass at your local library
Perhaps one of the best deals of the summer, Michigan public libraries are again offering the Michigan Activity Pass. These passes can be checked out online or at your local library and allow entry to a wide variety of Michigan's cultural attractions. Cultural venues include the Detroit Institute of Arts and the Upper Peninsula Children's Museum in Marquette, Michigan. This is also an opportunity to enter Michigan's state parks and recreation areas for free without the state recreation passport.
7. Go to the fair
It's fair season! Many counties offer a county or 4-H fair. Be sure to pencil these dates in and go to the fair! In addition to riding the Ferris wheel and eating an elephant ear, look at the 4-H exhibits and see the hard-work of your local youth. Youth pour hundreds of hours a year into their projects and are proud to share their hard work at the fair. Take your children to see the livestock and learn more about joining 4-H!
Michigan is a beautiful state with thousands of amazing and unique adventures. This summer, make a list of some of the places your family would like to get to before school starts this fall. Michigan State University Extension wishes you and your family amazing adventures in our Great Lakes state this summer!