Michigan Swimmer's Itch Partnership presents results of 2017 control efforts
Upcoming Michigan Lake and Stream Associations conference offers education for those interested in keeping inland lakes healthy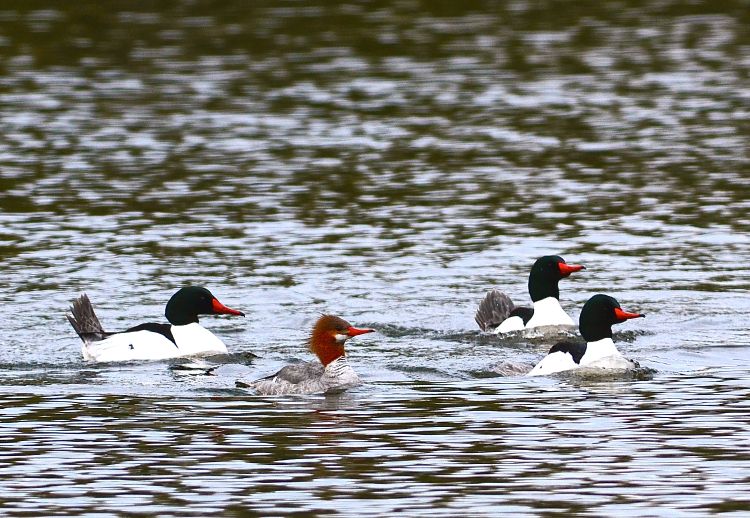 The Michigan Swimmer's Itch Partnership (MISIP) is an informal partnership of lake associations formed in 2014. Its mission is to bring together lake associations and provide leadership to address swimmer's itch through effective, comprehensive, science-based control programs, targeted research, education and the development and testing of preventive measures. Swimmer's itch, caused by parasites that live in many Michigan lakes, can cause severe itching and red bumps on the skins of the swimmers unfortunate enough to encounter them. Common Mergansers have been found to be the most prevalent host of swimmer's itch on northern Michigan lakes.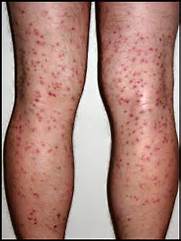 On Saturday, April 21st, MISIP will present the results of its 2017 control efforts at the Michigan Lake and Stream Associations (MLS&A) Conference, detailing the impressive results of programs on five northern Michigan Lakes, as well as encouraging new research efforts which promise to provide a more comprehensive understanding of the lifecycle of swimmer's itch and methods to reduce the risk of swimmer's itch at a lower cost. Attendees will also learn about successful methods for reducing the levels of the itch-causing parasite in a lake, as well as new preventative methods which are being developed, including a new repellant. Information will also be presented about the new Michigan Department of Natural Resources (MDNR) Merganser Control Permit Program and how lakes can obtain a permit. The Michigan Department of Environmental Quality also provides resources on swimmer's itch.
Since 1961, the ML&SA Annual Conference has presented a unique and rewarding opportunity for lakes users and property owners, citizen scientists, commercial and non-profit business representatives and lake management professionals to engage and exchange ideas focused on preserving and protecting the health and value of Michigan's priceless inland lakes and streams for future generations. Their 57th Annual Conference will be held at the Crystal Mountain Resort in Thompsonville, MI on Friday and Saturday, April 20 and 21, 2018. This event is open to the public.
This year's conference theme is "Preserving Your Freshwater Gem: The Essentials of Lake Stewardship." The conference will provide participants with the knowledge, information and skills they need to become better care-takers of their respective inland lakes. Keynote presentations will be given by Grenetta Thomassey, PhD, Watershed Policy Director, Tip of the Mitt Watershed Council and Vicki Springstead, Chair, Higgins Lake Foundation, who will share a wealth of valuable "lessons learned" derived from many years of working with lake associations and other conservation groups in Michigan. In addition, the conference provides lakefront property owners with an opportunity to explore a wide range of inland lake stewardship-related topics including lake ecology, natural shoreline protection and restoration, water law and riparian rights, the latest research, tools, and methods being deployed by lake scientists and managers to control aquatic invasive species such as starry stonewort and phragmites and strategies to enhance the capacity of property owners' associations to work effectively on behalf of their lake. The 57th Annual Conference banquet will feature keynote addresses by State Senator Rebekah Warren and MDNR Parks and Recreation Chief Ron Olson.
The conference will also host a concurrent Michigan Clean Water Corps (MiCorps) Cooperative Lakes Monitoring Program (CLMP) volunteer monitor training event (https://micorps.net/events/2018-clmp-training/). This session will focus on the lake monitoring techniques used in the CLMP. Pre-registration is required to attend these sessions. Contact Paul Steen (psteen@hrwc.org, 734-769-5123) with any questions about this CLMP training.
Registration for the ML&SA 57th Annual Conference is open to the public. The full conference registration fee is $195.00. Registration is free for attending only the MiCorps CLMP training event.
Please visit the ML&SA Annual Conference web site https://www.mymlsa.org/mlsa-57th-annual-conference/ for more information about the conference offerings and/or to use the on-line conference registration system.
For more information on lakes, stream and watersheds, visit the Michigan State University (MSU) Extension web site.