Midwest Cover Crops Council annual meeting and conference goes virtual in 2021
Join researchers, educators, farmers and agribusinesses from the Midwest to learn about cover crops and their use.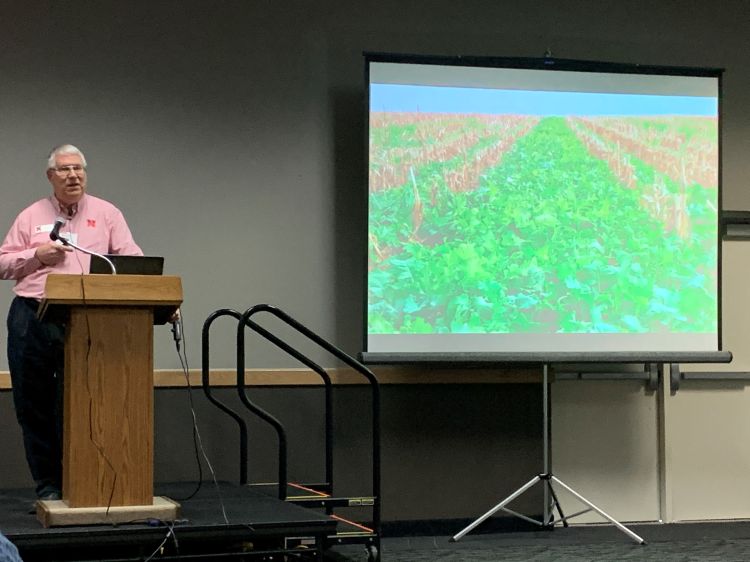 Keeping bare ground covered and live roots growing for as much of the year as possible, over the long term, enhances productivity, resilience to climate extremes and water quality. Farmers and crop advisors recognize the many benefits of cover. Whether cover crops are a new or established practice in your farming system, the Midwest Cover Crops Council (MCCC) has information and resources to help you succeed with cover crops.
Every year the MCCC has an annual business meeting followed by conference for farmers, researchers, educators, agency personnel, non-governmental organizations and agribusiness to learn the latest cover crop information. The meeting and conference rotate around the Midwest. Due to the COVID-19 pandemic, this year's MCCC annual meeting and conference will be held virtually Feb. 23-25, 2021. The event titled "Making Connections: Cover Crops, Soil Health, People" is hosted by the University of Guelph. To view the conference agenda and register, click below.
Register for the 2021 Virtual Midwest Cover Crops Council Annual Meeting and Conference
Some of the sessions featured in this year's conference include:
State reports on cover crops from the 13 MCCC member states/provinces
A keynote panel discussion: Finding common ground on cover crops
Cover crops and cash flow
Knowing what we don't know about soil biology
Cover crops in grain cropping systems
Cover crops in vegetable production systems
Cover crops and livestock
And more…
"With Ontario as the host this year, Michigan farmers should find the conference of particular interest due to the similarities in soils, climate and agriculture between Michigan and Ontario," said Paul Gross, Michigan State University Extension educator.
If you have questions about the conference, contact Monica Jean at atkinmon@msu.edu or Dean Baas at baasdean@msu.edu. Cover crop information and resources are available through MSU Extension's Cover Crops page and the Midwest Cover Crops Council.
This work is supported by the Crop Protection and Pest Management Program 2017-70006-27175 from the USDA National Institute of Food and Agriculture. Any opinions, findings, conclusions or recommendations expressed in this publication are those of the author(s) and do not necessarily reflect the view of the U.S. Department of Agriculture.