MiFarmLink: a one-stop shop for new farmers to find land and resources
Collaborative supports Michigan's new and beginning farmer population in land access, resources and mentoring.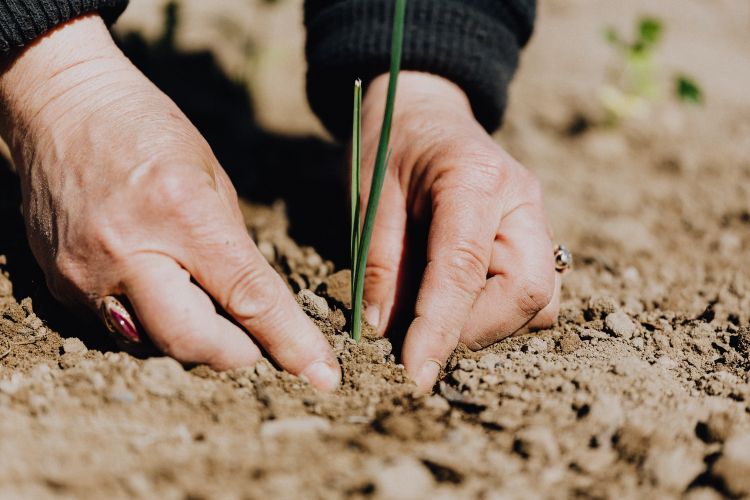 Michigan agriculture is in transition. According to the US Census of Agriculture from 2017 conducted by the USDA, nearly a third of the state's farmers are aged 65 and over while new and beginning farmers currently make up a quarter of the farming population. The gender and racial demographics of this new crop of farmers are also more diverse than the state's farming population as a whole. This indicates that the industry is diversifying as it moves into the next generation of farm owners and operators. Additionally, only 29% of Michigan's beginning farmers are under the age of 35, which confirms a noted trend that folks are entering farming later in their career. Some of these new farmers are even coming from an entirely different industry or field of study. Given these changes, new farmers in Michigan seek support that acknowledges their diverse backgrounds and needs.
Michigan State University Extension is a collaborator on the MiFarmLink project, a collective effort to support new farmers in acquiring land and resources to grow a successful business in the state of Michigan. The project was catalyzed through a USDA Beginning Farmer and Rancher Development grant awarded to Ottawa County.
"These resources are out there and just needed the funding to channel efforts into a cohesive program that beginner farmers can navigate," said Becky Huttenga, Ottawa County Economic Development Coordinator. "Being able to provide resources that are customized for the local area will make the process of jumping into ag much less daunting."
The newly launched MiFarmLink website contains a curated list of Michigan-specific resources for new and beginning farmers that run the gamut from business planning and financing to conservation and farm food safety programs. A land link portion of the site will connect prospective farmland owners or renters with farmland for sale or lease. The project also includes educational and networking events that bring together seasoned and beginning farmers to help connect folks to peers and service providers who can help them make the transition into or out of a farming career.
For more beginning farmer news and updates, subscribe to the Michigan State University Extension Beginning Farmer news digest by visiting the MSU Extension mailing list signup.