Money talks that you should be having with your aging parents
Talking about money with elderly parents.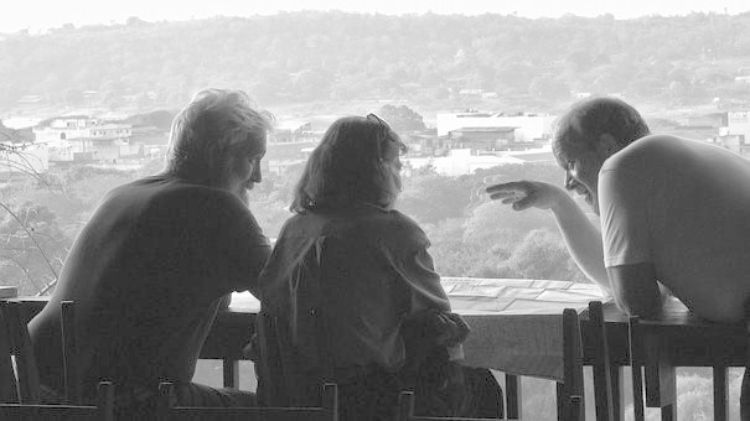 "Silence is golden" or so the saying goes, but is it always a good idea? Silence is not golden when it comes to the subject of your parents' living expenses, healthcare and elder care costs. According to the Fidelity Intra-family Generational Finance Study (FIGS) 4 out of 10 families have not had a conversation with their elderly parents about living expenses, healthcare, and elder care costs. One reason, as stated in the study, is that parents worry that their adult children are counting too much on a future inheritance; while children don't want to upset their parents.
Because of this reasoning the subject of money becomes taboo and needed conversations are not happening.
According to the FIGS study children and parents didn't believe having a conversation about living expenses, healthcare, and retirement was difficult to start. The difficulty comes with the depth and the detail of the conversation and when to start having the conversations. The important thing to remember is don't wait until an emergency to have the conversation.
Below is a list of topics and ages when discussing retirement issues that can help avoid future emergency conversations:
| | |
| --- | --- |
| Age 50 | AARP Eligible, Senior Discount Programs, Catch up contributions of $1,000 for IRA and $5,500 for 401k, 403b and TSP |
| Age 55 | 401k or retirement withdrawals without 10 percent early penalty |
| Age 59 ½ | Take from any retirement account without 10 percent early penalty including Roth IRA, as long as it's been held for 5 years. |
| Age 62 | Earliest age to collect social security. Eligible for reverse mortgages. |
| Age 65 | Eligible for Medicare (Apply 3 months before 65th birthday) – otherwise Medicare part B and prescription drug coverage part D may cost more money |
| Age 66 | Full retirement if born between 1943-1954 Can collect social security without reduction and no offset on amounts earned. |
| Age 70 | Maximum social security accrual – time to start. |
| Age 70 ½ | IRA and 401k contributions must stop. Must begin taking required minimum distributions |
Before beginning a conversation on a sensitive subject such as money, you have to realize that the conversation is not a democracy; your parents have made decisions about their money all of their life and they are not about to stop now. Remember it is your parents' money and their decision. Below are ten suggestions to aid in having a conversation concerning retirement, living expenses, healthcare, and elder care.
Start Discussions Early. – Do not think that it will only take one talk. The earlier you begin discussions the more time will be on your side and the easier the discussions will become.
Include all family members. – Make sure all siblings are included in the discussions. This way everyone in the immediate family is fully aware of all decisions made and are not getting information passed on to them that may or may not be accurate.
Explain the purpose of your conversation. – Communication is integral. Explain your concerns about how your parents will be cared for and how they feel about their financial future.
Understand your parents' need to control their own lives. – The conversation is not about preserving your inheritance. It is about your parent's right to be able to live their life how they want to live it.
Agree to disagree. – It is okay to disagree; the conversation is not about who is right or who is wrong.
Use good communication skills. – Listen to understand not to reply. If you don't understand then ask for clarification.
Ask about records and documentation. – Do not be afraid to ask where pertinent records are located and who would need to be contacted concerning them are.
Provide information. – If you come across information you deem to be useful in helping to make appropriate decisions provide it to everyone involved in your ongoing discussions.
Re-evaluate if things aren't working well. – Do not be afraid to take some steps backwards if conversations are not being productive.
Treat your parents with respect. – Always respect your parent's wishes regarding decisions concerning their living expenses, healthcare and elder care.
For more in depth information about talking with aging parents about retirement please click on the following links: Aging and Money and When to Start Receiving Retirement Benefits. Additional information can also be found at www.socialsecurity.gov/planners