More than you imagine to a 4-H veterinary science project
4-H veterinary science projects allow youth to combine their animal interest with practical application!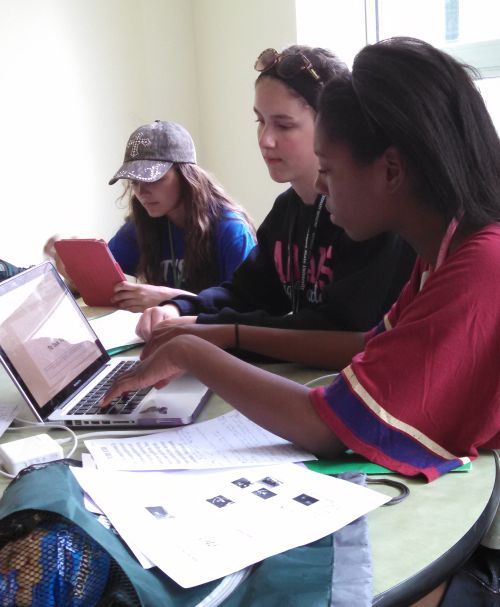 Holiday breaks are a great time for family gatherings and appreciation of the gifts we are given. If you happen to have some free time over the break, consider taking time to learn more about the 4-H veterinary science project area.
The 4-H veterinary science project allows youth to learn about animal health and its effect on public health. A specific example is learning the value of scientific research and its influence on animals and their health. Another example is youth gaining knowledge of how animal production methods differ. Beyond the science studied in this project area, youth build life skills such as problem solving and critical thinking, which will help them better evaluate animal health, as well as be beneficial to their overall development. One helpful resource to get you started in this project area is the Michigan 4-H Veterinary Science Snapshot, which covers what 4-H'ers can learn from a 4-H veterinary science project, ways to get involved and resources for learning more.
Inspired and ready to keep learning? Consider starting a veterinary science project that will allow youth to continue learning more about the animals already around. Animal case studies provide a great way to launch the learning process. For example, learning about zoonotic diseases can help you prevent illness for both youth and pets. The Be A "Zoonotic" Disease Detective bulletin walks youth through two case studies to assist in becoming more aware of health concerns while also learning more about zoonotic diseases. Another opportunity is to begin a research project. Just like a science fair project, researching veterinary science related topics and carefully planning a project can be a great learning experience. Fresh out of ideas, consider searching the web for ideas to complete a veterinary science research project.
Youth can also learn more at Michigan State University Extension 4-H events like the 4-H Veterinary Science Teen and Adult Leaders Workshop and 4-H Animal and Veterinary Science Camp. Remember to also look locally at county 4-H programs and other resources that may be able to help on this exciting learning endeavor!