MSU Extension launches new webinar series for beginning farmers
Whether you are new to farming or new to the decision-maker role, the future can look both exciting and daunting. This new series can help prepare you for this future and give you the freedom to enjoy the fruits of your labor.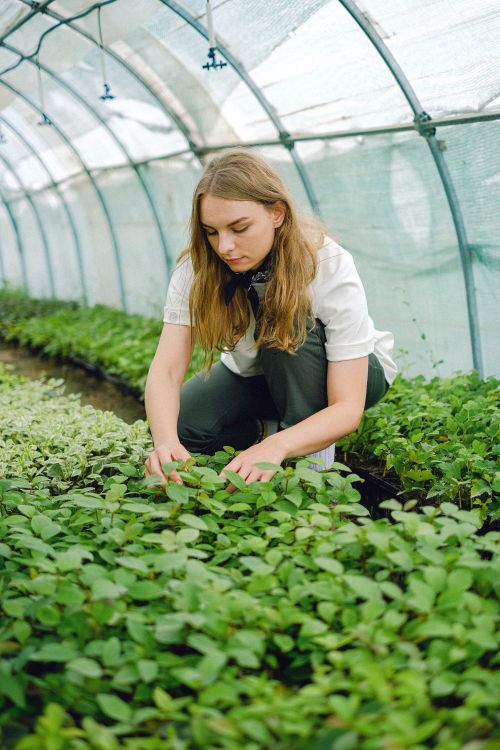 Every year, inspired individuals enter the world of farming with passion, creativity, and drive. These beginning farmers face a number of challenges as they start their new careers as farm managers. Those challenges can become roadblocks that reduce profitability. They may even restrict their farm's ability to grow. To navigate these roadblocks requires understanding of financial and business aspects of farming.
The Beginning Farmers DEMaND webinar series offers aid to new decision-makers in understanding basic components of managing a farm. Whether you're taking on new responsibilities or starting a new farm business, this series will have something for you!
Series begins on Wednesday, Jan. 12, 2022, at 7 p.m. and continues each Wednesday night through Feb. 9. Sessions will be presented by members of the MSU Extension farm business management team. Topics to include:
Week 1: Jan. 12, 2022 - Simple Accounting and Record Keeping
What types of information should be tracked in farm records? Florencia Colella will discuss important details needed in farm records and best practices on how to track them. This will include a review of basic accounting concepts and types of record keeping systems available to producers.
Week 2: Jan. 19, 2022 - Financial Statements
What are balance sheets and cash flow statements? Frank Wardynski will provide a basic overview of these important documents and how to use your farm records to create them. This session will also provide insight into why tax returns are not a good measure of farm profitability.
Week 3: Jan. 26, 2022 – Farm Financial Analysis
What is a farm financial analysis? Roger Betz will answer this question and provide insight into its uses for your farm. Session will also review what information is needed and resources available to help complete an analysis.
Week 4: Feb. 2, 2022 - Introduction to Taxes
When is revenue considered income versus capital gains? What is depreciation and what questions does it set up after capital purchases? Answers to these questions and more will be offered in an overview and introduction to tax concepts by Corey Clark.
Week 5: Feb. 9, 2022 - Panel Discussion with Industry Experts
How significant are these topics to my farm and the industry? Jon LaPorte will host a panel of industry experts who will discuss the importance of topics presented in earlier sessions. Experts will offer insight into their uses beyond the farm and additional resources available to producers.
The program is free to anyone. To register for the Beginning Farmers DEMaND Webinar Series, visit: https://events.anr.msu.edu/demandbeginningfarmers/ For more information, please contact Jon LaPorte at laportej@msu.edu.