MSU Extension's "Wild About: Conservation" webinar series begins soon
What do mushrooms, spongy moths, solar energy, and deer all have in common? They are part of the Wild About: Conservation webinar series starting June 7, 2022.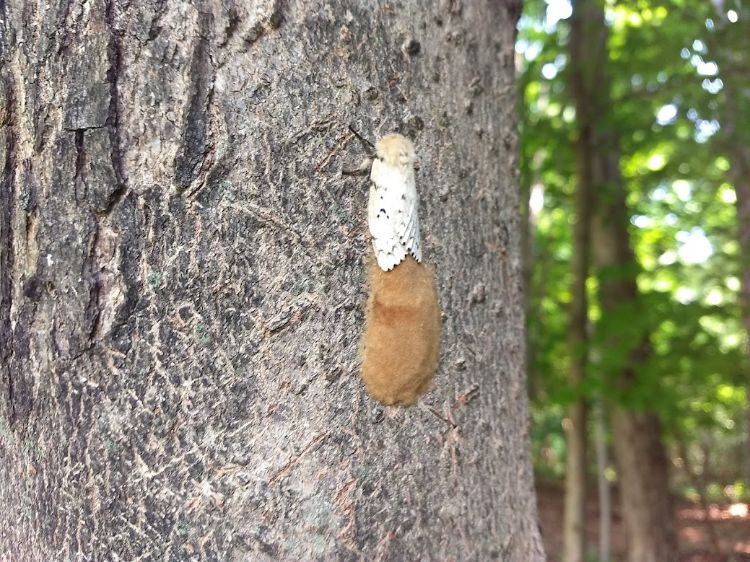 What we do in our yards and neighborhoods impacts local wildlife and the quality of water in our soil, lakes, and rivers. No matter the size, our yards can serve as a refuge for unique plants and animals. From landscaping with native trees and shrubs to adding water features, there is a lot that can be done in our own backyards to help the environment.
Join experts from Michigan State University (MSU) Extension as we discuss simple conservation practices you can implement in your yard today. You can take part in one or all eight of the Wild About: Conservation webinars from the comfort of your home. Webinars will take place twice a month on Tuesdays beginning on June 7, 2022, at 1 p.m.
Each webinar will address a unique topic related to conservation and will feature an MSU Extension professional or experienced guest speaker. Topics for 2022 include:
June 7-Backyard mushroom culture: Learn about the basic concepts of mycology used to grow culinary and medicinal mushroom species.
June 21-Spongy Moth (formally known as gypsy moth) overview and tips for landowner management: Join us to learn about spongy moth and how you can manage the pest and its effects in your yard.
July 12-Forest ownerships and their different goals across Michigan: Descriptions of the diverse types of forest owners (state, federal, industrial, local government, land conservancies, individual/family), and why it's important to know the difference
July 26-Identifying sensitive areas: Tools to help outline sensitive areas on your land and in agriculture fields
August 9-Aquatic invasive species prevention: Overview of Michigan's watchlist species and what you can do to help slow their spread
August 23-Integrating solar energy: Adding solar arrays and cover plantings that work under them.
September 13-Deer diseases: Best practices for mitigating disease during hunting season
September 27-Protecting your groundwater: Overview of groundwater protection, wellheads, and ways to protect it.
Register today for the Wild About: Conservation webinar series
The cost to participate is FREE and you can sign-up at any time during the series. To register, visit this website for the Wild About: Conservation webinar series. Once registered, you will receive a link to all previously recorded webinars. The webinars recordings will be available approximately a week later. Please contact Beth Clawson at clawsonb@msu.edu with questions about this summer webinar series.