MSU Extension names director of MSU Tollgate Farm and Education Center
Mike Mathis has served as interim education director and acting director of the center since 2017.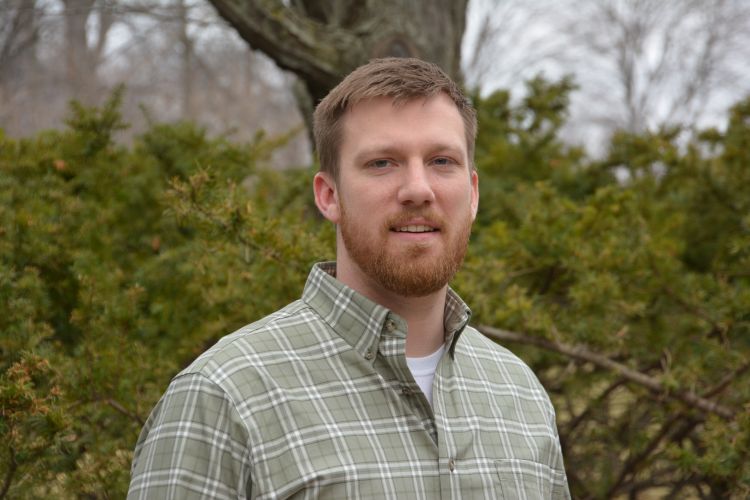 Michigan State University Extension has named Mike Mathis the director of MSU Tollgate Farm and Education Center, where he will lead a diverse set of educational programming initiatives and provide overall management of the site.
The center, which welcomes more than 20,000 people every year to experience hands-on agricultural and outdoor education, is located in Novi. It offers programming catering to preschoolers, summer camps for youth and major family friendly events including Pumpkinfest.
"Mike brings a tremendous amount of place-based education experience to Tollgate," said Dave Ivan, director of MSU Extension's Community, Food and Environment Institute. "Since arriving at Tollgate he has expanded our programming through new, innovative partnerships that strengthen the connection between MSU and the people we serve."
Mathis will continue to lead educational initiatives at MSU Tollgate while raising awareness of its diverse programming to residents in the Novi area, which is less than 30 miles from Detroit and Ann Arbor.
MSU Tollgate houses more than 40 paid and 650 volunteer staff in 2018, with the volunteers logging more than 10,000 hours of service. Nearly half of that volunteer time was dedicated to the steward and stewards-in-training program, which offers teens ages 12-19 hands-on experience exploring careers in education and agriculture. The teen leader program is just one of the farm-based programs offered at MSU Tollgate. The center is also home to 3.5 acres of organic vegetable production, the Sakura Garden, featuring cherry blossoms and inspired by traditional Japanese design, the Farm Sprouts preschool program, and school to farm to field trips for K-12 students. MSU Tollgate also features a full-service conference center that can accommodate up to 140 people.
"We look forward to continuing to build our presence in southeast Michigan and to further capitalize on the unique and special characteristics of the MSU Extension Tollgate Farm and Education Center," Ivan said.
Mathis was named interim education director of MSU Tollgate in 2017 and acting director in 2018. Before joining MSU Extension, he held positions in teaching and outdoor education, including five years with Metroparks Toledo as an environmental education specialist and a nature camp coordinator.
Mathis also worked for Partners for Clean Streams and on the NURTURES program as a graduate assistant at the University of Toledo. The NURTURES program is a partnership between UT and Toledo Public Schools to provide integrated science education for preschool through third grade-aged children. Mathis received master's degrees from UT in both biology-ecology and for curriculum and instruction, as well as a bachelor's degree in middle childhood education.
Before earning his master's degrees, Mathis taught social studies to fifth to eighth graders at the Toledo Preparatory and Fitness Academy.
MSU Tollgate Farm and Education Center is located at 28115 Meadowbrook Road in Novi. For more information about Tollgate, visit their website at https://extension.msu.edu/tollgate.