MSU Extension to offer beginning grazing school in August
Learning how to manage pastures using some form of rotational grazing can help improve your overall farm income.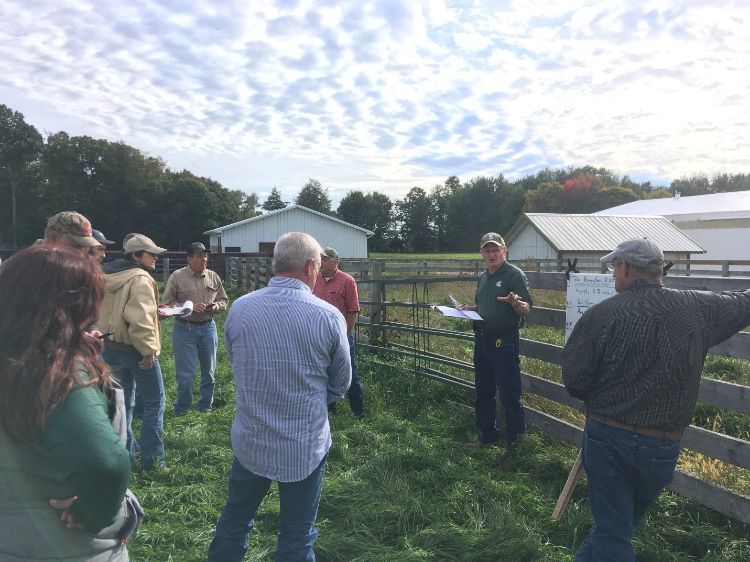 Grazing is a method of feeding ruminant animals that has been practiced for centuries. In today's economic climate, producers need to intensively manage their systems in a way that enables them to be more competitive in the marketplace. In other words, continuous grazing will probably not provide efficient results.
Management is the key to profitable grazing. Properly managed grazing systems have a good design as a basis, but also include continual adjustments to management based on environmental factors, stock type, density, and pasture measurements. Integrating all this information into a grazing system can be difficult to understand and implement. Management Intensive Grazing (MIG) systems should lead to increased soil quality, forage production, and livestock productivity (more efficient use of land base). By increasing soil organic matter, you increase water holding capacity and soil fertility, which should lead to an increase in forage production. By employing MIG, a producer can better utilize the available forage, and increase stocking rates to more productive levels.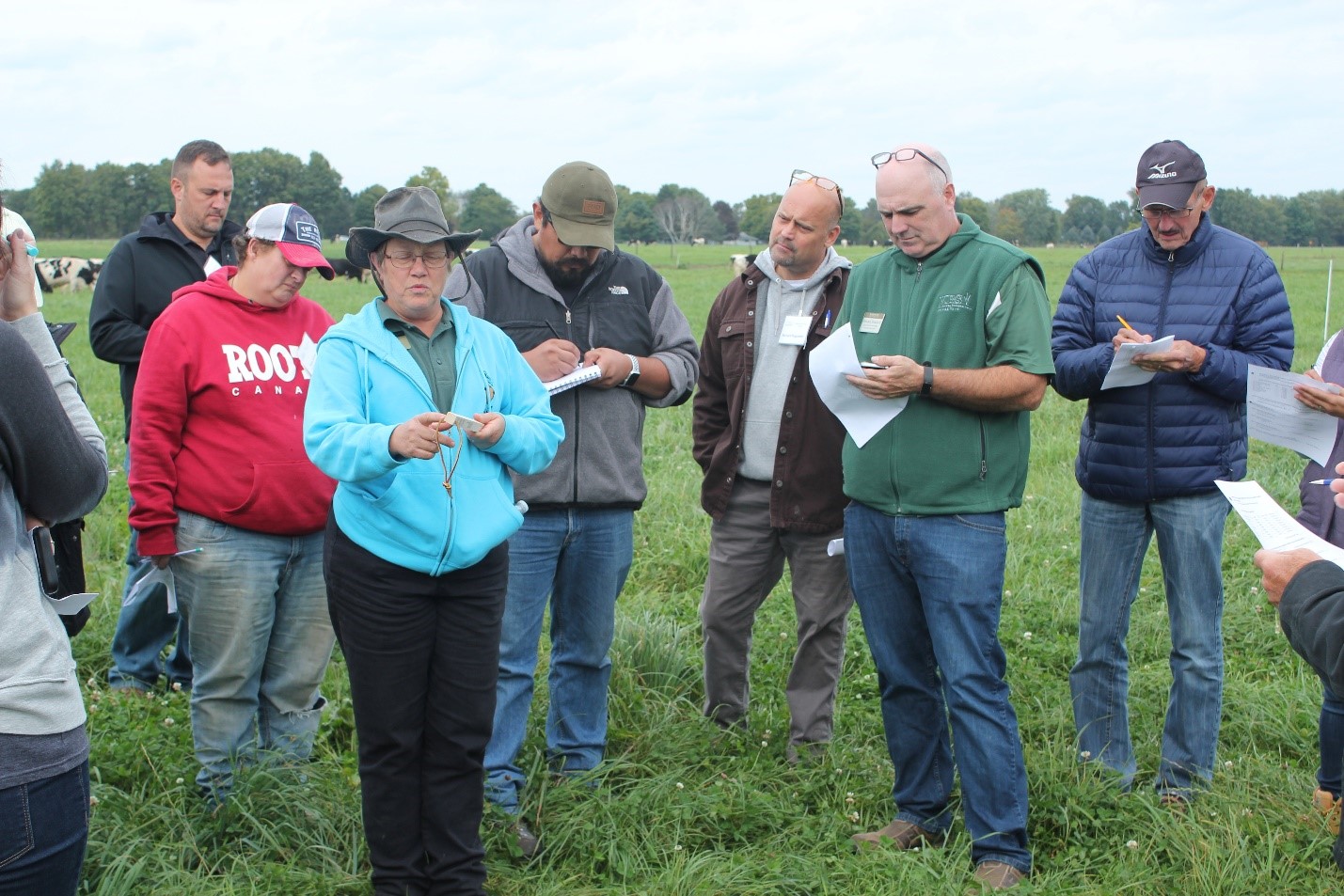 Michigan State University Extension is offering a Grazing School on August 15 and 16, 2019, to provide information and hands on experiences for livestock owners and ranchers interested in initiating or improving their grazing and pasture management. The two-day school is offered at two locations in Michigan simultaneously using video technology--the MSU Kellogg Biological Station Kellogg Farm and Pasture Dairy at Hickory Corners, MI, and the MSU Lake City AgBioResearch Center at Lake City, MI. Each location will have Michigan State University grazing/forage Specialists and Extension Educators onsite to lead classroom instruction and hands-on field demonstrations. Participants only need to attend the closest location to participate in the full school and gain expertise from the numerous speakers from both locations. Attendees can expect to learn how to use a variety of tools and how to integrate the methods that are most suitable into their grazing system.
The goal of the school is to blend classroom instruction with in-field education and the latest animal/forage research to give participants an in-depth introduction to grazing management.
Major topics will include:
Introduction to managed grazing
Pasture management and decision making
Livestock nutrition and requirements on pasture
Forage yield determination and pasture allocation
Grass and legume species identification
Pasture soil fertility and management
Grazing systems, layout and design
Water systems and requirements
Building and using fence for grazing
Pasture establishment and improvement
Registration is $125 (or $95 for students and veterans) for one participant; $220 for two participants from the same farm, and $315 for three participants from the same farm. Pre-registration is requested. There are a limited number of available spots: 25 at KBS and 15 at Lake City, so do not wait to register. Starting August 13, late registration fees are as follows: $175 for one participant, $320 for two participants from the same farm, and $465 for three participants from the same farm. Registration is online at: http://events.anr.msu.edu/GrazingSchool2019/ you can also download the event flier at this link.
The workshop fee will cover the Midwest Cover Crops Field Guide, Purdue Forage Field Guide, grazing sticks, resource materials, lunch and refreshments. Questions may be directed to either Misty Klotz, KBS Pasture Dairy Outreach Coordinator at klotzmis@msu.edu or (269) 671-2402 or Kable Thurlow, MSU Extension Beef & Grazing Educator at thurlowk@msu.edu or (989) 426 -7741.