MSU fruit spring meetings move to online format
The MSU fruit team will move the information prepared for the regional spring meetings to daily webinars in mid-April.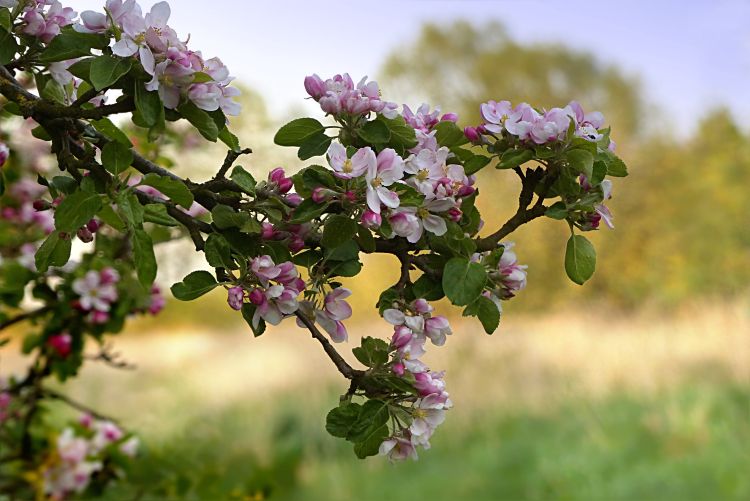 Due to Michigan State University's recent recommendations to minimize human contact because of novel coronavirus, the virus that causes the infectious disease COVID-19, the MSU Extension fruit team will be moving its spring educational programs to an online webinar format. In typical years, Extension educators host in-person meetings in the different fruit growing regions and cover timely topics, which include updates on insects, diseases and horticulture. In an effort to operate under current CDC recommendations to ensure the safety of our staff and clientele, we will host daily weekday webinars via Zoom technology beginning Monday, April 13, 2020 through April 24 from 12 to 1 p.m. Can't make it to the live session? Webinars will be recorded and temporarily posted online for later date viewing. More details to follow, so continue to check the MSU Extension Fruit & Nuts News page and sign up for the Fruit & Nuts Production email newsletter.
The MSU Extension fruit team has been successfully using Zoom for remote meetings, and we hope that in the near-term, Zoom will be a good alternative for continuing to host interactive programs with growers. Zoom allows participants to view and listen to presentations on a computer, tablet or smartphone. Question will be taken through a chat box feature. While this system is simple to use, high speed internet is needed for this technology to watch it live. If you choose to watch the video after the live-showing, high speed internet is not necessary.
Stay tuned to our regional newsletters and MSU Extension's Fruit & Nuts News for a guide or instructional video on how to use Zoom. We will also plan to host one to two introductory meetings on Zoom to help growers learn how to use Zoom before we begin the webinar series.
The webinars will include timely pest management and horticultural topics presented by MSU researchers, Extension educators and invited speakers; an agenda along with the Zoom links will be released soon. As of now, the webinars are scheduled through April 24 with the hope we will return to in-person meetings. If current recommendations regarding COVID-19 and Extension programs continue past the April date, we will add more topics into May and beyond as needed.
Our team will do our best to ensure growers are kept up to date of pertinent information during the growing season—just as we did with in-person meetings. We will keep you all posted of changes as they happen. If you have suggested topics or need further information, call your local Extension staff to address these needs. Please do not hesitate to reach out with questions or concerns. We are thinking of you all at these uncertain times.