MSU Extension customer service workshops held on October 1, 2013 excite local community
Free customer service workshops held recently in Iosco County excite and energize local community, business owners and front line workers.
Michigan State University Extension was proud to host a day of free customer service workshops in the Iosco County, Mich. communities of East Tawas and Oscoda on Tuesday, October 1, 2013. These half-day workshops, which were identical in nature, were in partnership with MSU Extension, Tawas Area Chamber of Commerce, Oscoda-AuSable Chamber of Commerce and funded by a grant from the USDA. Over 100 people attended from throughout Northeast Michigan, including Arenac, Alpena, Iosco, Ogemaw, Roscommon, and Presque Isle counties.
Through a grant from USDA, we were lucky enough to secure two high caliber industry experts and bring this training to our community members at no cost. The feedback so far has been extremely positive which confirms the thirst for this type of training by our community."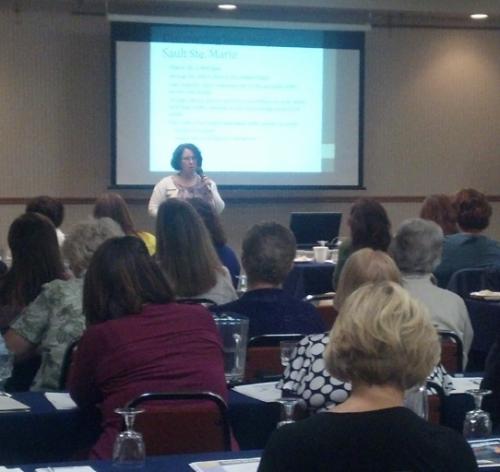 Photo: Michelle Walk presents "Beyond Service With a Smile"
During these workshops, Industry Experts Michelle Walk of MSU Extension and David K. Aaker, IOM of Aaker and Associates, presented Keys to Success through Great Customer Service Examples and Tools to use in YOUR Business.
Michelle Walk is an educator with MSU Extension and presented "Beyond Service with a Smile" which discussed the importance of "Place" and how one can exceed customer expectations and enhance the visitor experience. Our Keynote Speaker was David K. Aaker, IOM, who delivered a high energy, interactive and educational presentation on how everyone can be more effective with their customer service skills. David is an internationally-recognized motivational keynote speaker and trainer in customer service, leadership and communication.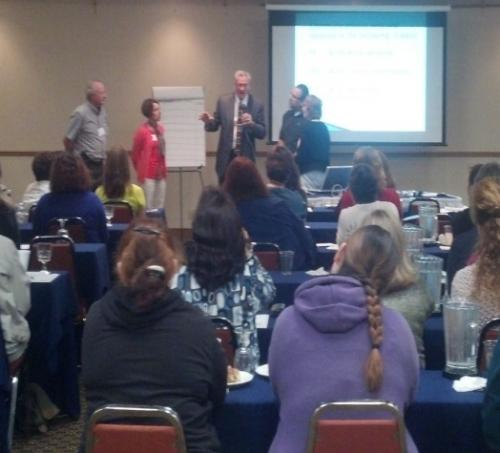 Photo: David K. Aaker conducts an interactive communication exercise with attendees
Overall feedback from those who attended was extremely positive with interest in more workshops and seminars similar to this, with high caliber speakers relating to a variety of topics which can be employed in everyday business. Several comments related to the importance of collective learning as a community, which is important in establishing a true sense of place.
Should you have any questions or suggestions about this or future workshops, please feel free to contact Mark Hitchcock, MSU Extension Educator in Iosco County at (989) 984-1059 or hitchc27@anr.msu.edu.