MSU Grass-fed Beef School coming in February
MSU Extension will offer a two-day school on grass-fed beef production.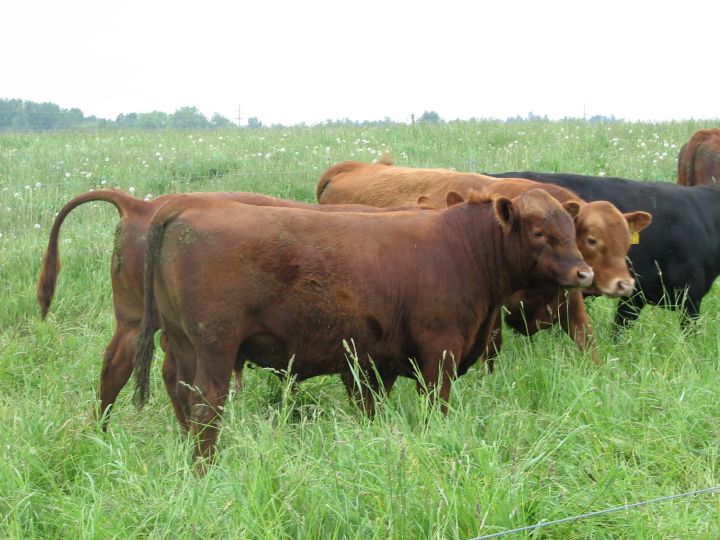 Michigan State University Extension is offering a two-day Grass-fed Beef School on February 26 and 27 at the Kettunen Center in Tustin, MI. Grass-fed beef production, the practice of feeding beef cattle just grass and other forage materials without any grain, has gained popularity over the last ten years. Michigan State University has researched the practices of grass-fed beef production at the Ag Research Centers in Lake City and Chatham, Michigan. During this time, MSU has become a recognized leader in grass-fed beef research for cattle in North America and this two-day school will highlight the research findings of over seven years of research at MSU.
According to Dr. Jason Rowntree, Beef Cattle Specialist at MSU and one of the lead researchers on this project, "Grass-fed beef production does work in Michigan. We have developed methods to produce grass-fed beef that is very similar to grain fed beef in the eating experience, but quality, grass-fed beef is not easy to produce. Strict management guidelines must be followed or else the beef quality will be disappointing."
This workshop will feature a number of speakers addressing the type of cattle, the soil improvement methods, the type of hay and the management practices all required to produce quality, grass-fed beef. Experts will also speak on the meat characteristics of grass-fed beef, the harvest timing, the pricing and the results of consumer taste test panels that the MSU researchers have conducted. In addition, experienced grass-fed beef producers will offer their experiences on marketing grass-fed beef.
The registration fee is $80 per person and covers luncheon meals, refreshments, handouts and a grazing stick for each farm. Registrations can be made online at https://events.anr.msu.edu/MSUGrassFedBeefSchool/ . The registration deadline is Feb. 23. The complete agenda is available at this online registration site as well. Lodging is available at Kettunen Center or in the Cadillac area at www.cadillacmichigan.com. For more information or for those needing special accommodation, contact MSU Extension at 989-426-7741. MSU Extension programs are open to all people.
Did you find this article useful?
---