Help! My young child doesn't want to do anything except screen time!
Drastic increase in screen time for young children makes it difficult for them to transition to other activities.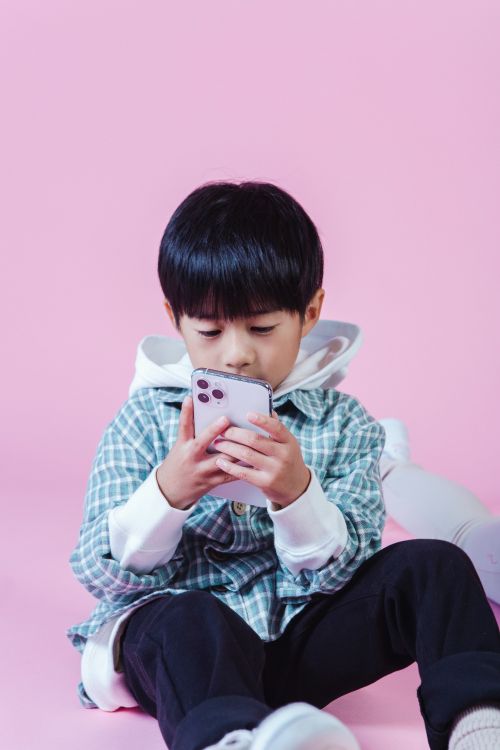 During the COVID-19 pandemic, children's screen time has skyrocketed. Many children have to be on technological devices throughout the day for virtual or hybrid school and to stay connected to friends and family when they cannot be together in person.
This drastic increase in screen time may make it more difficult for your child to transition away from screens into play or other activities. Too much screen time can have negative impacts on your child. The following tips from Michigan State University Extension can help you assist your young child in transitioning away from screens.
Transitioning from technology
Set appropriate limits on technology. It's important to set limits on screen time for your child. Make sure that any technology time is developmentally appropriate and used for enhancing learning, not just as passive entertainment. Make a family media plan.
Communicate those limits to children.Tell children what the plan will be regarding technology, including what devices they can use, how they can use it (what apps, games, etc.) and when and where they can use it. You can use visual reminders like posting a calendar with open screen times on the fridge or a place where children can see the rules or routine.
Practice empathy. When children get upset as technology is taken away, practice empathy. "You are really upset that technology time is over for today. It can be really hard to stop doing one of your favorite things. I understand that you are sad."
Stick to a routine as much as possible. A good way to help children learn and practice new habits is by keeping a firm daily routine, including when and how technology will be used. Even if they are used to unlimited screen time at home, they will eventually begin to learn the limits and routines in care as well.
Plan for transitions. Give children plenty of reminders and help prepare them for transitions away from screens. You can even set a timer and say, "When the timer goes off, the device will be turned off and it will be time to play."
Remove devices when they are not a choice. It will be easier for children to engage in activities that aren't screen time if they can't see their devices. Turn tablets off and place them in another room, drawer or place where children can't see them. You may also consider turning off Wi-Fi when it is not needed so it's not a temptation.
Make sure your child has balance to their day. Ensure children are getting enough time and support for physical activity, free play, rest or quiet time and sleep as well as adequate nutrition.
Build off their interest. Try engaging children in activities that build off their interests. If all they want to do is watch Paw Patrol, challenge them to build their own doghouses out of blocks or draw a picture of their favorite character.
Play with them. Get in on the fun! When you stop what you are doing and invest your energy in playing with your child, they will have an easier time transitioning away from technology.
Put them to work. Giving children tasks or things to do that allow them to be helpful and engaged in other tasks. Ask them to help you with a project or solve a problem that will get them thinking and engaged.
Be extra understanding. The situation we are currently in is challenging for everyone. While young children may not understand exactly what is happening in the world, they are feeling the stress too and it's important for caregivers to be calm and understanding.
For more articles on child development, academic success, parenting and life skill development, please visit the Michigan State University Extension website.