National Hot Cocoa Day is Dec. 13, 2017
Learn about the health benefits of hot cocoa and some ideas for livening up your mug of chocolate.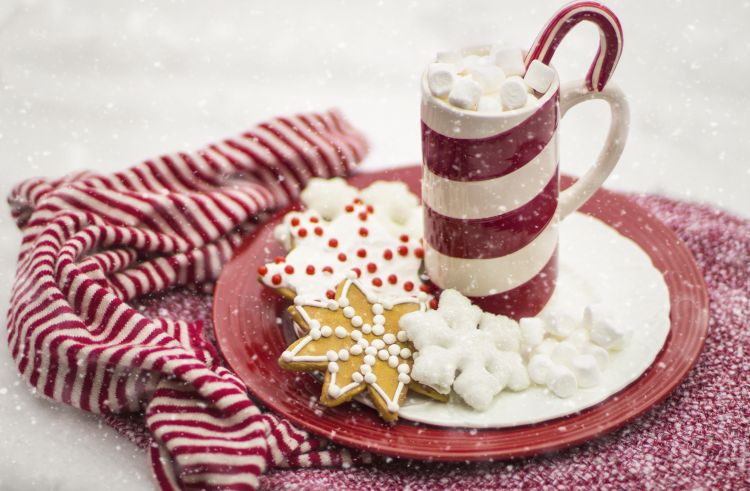 If you live in a climate where winter winds tend to send a chill to your bones and put goosebumps on your arms and legs, then you know just the thing that helps warm you up after you've been out in the cold. It's hot cocoa! National Hot Cocoa day is right around the corner on Dec. 13, 2017.
Did you know there are many health benefits that are associated with cocoa? It's true! According to The Weather Channel's "5 Ways Hot Cocoa is Good for Your Health," cocoa is nutrition, contains antioxidants, promotes heart health, aids in memory and can make you happy. Let's take a closer look:
If you love hot coca but want to take it to another level, don't be afraid to add something new to your mug to liven things up. If you have kids, it's likely they will love being able to pick and choose some of these ideas for jazzing up your hot chocolate, suggested from Start Cooking:
Caramel
Ice cream
Cinnamon extract (nutmeg or vanilla extract, too)
Orange zest
Espresso or coffee
Peppermint stick
Dark or white chocolate shavings
Peanut butter
Habanero pepper or hot sauce
Hot cherries
Coconut milk
Maple syrup
Dec. 13 will be here soon enough and you'll want to be sure you're ready. So grab your favorite blanket, cuddle in to watch a movie, find that festive mug and pour yourself a nice, big cup of hot cocoa.
To learn about the positive impact children and families are experience due to Michigan State University Extension programs, read our 2016 Impact Reports: "Preparing young children to success" and "Preparing the future generation for success." Additional impact reports, highlighting even more ways Michigan 4-H and MSU Extension positively impacted individuals and communities in 2016, can be downloaded from the Michigan 4-H website.