Networking at 4-H events
Learning how to network and meet new people is a valuable skill for young people. These skills can be practiced at 4-H events around the state and nationally.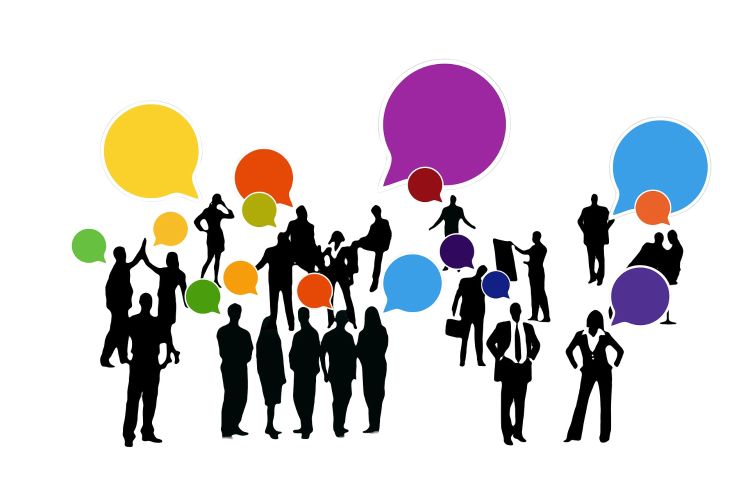 Networking is a valuable skill, and there are many opportunities for youth to practice and improve this skill with Michigan 4-H. Youth can meet new people at a variety of statewide and regional events; learning who to meet and how to use those connections will help youth as they put together plans and goals for their future.
What does it really mean to network? This is often an umbrella term for different communication skills. Networking involves being able to: talk to someone new, describe yourself in a succinct and relevant way, and find connections between people. Once made, these connections can be strengthened through regular communication and learning from each other.
While most adults understand networking is one of the best ways to get a job, according to Forbes, NPR and LinkedIn, youth also use networking to work on social skills and interpersonal communication. Meeting new people at a 4-H event or training is a great way for youth to work on these skills in a low-pressure environment.
Starting a conversation with a stranger can feel peculiar at first, but in many 4-H events this is a structured activity. Being intentionally mixed up ("Pair up with someone you don't know") is an opportunity to meet someone new without the pressure of having to initiate the conversation. Being given a prompt ("Who is a leader you look up to and why?" or "If you were an egg, what kind would you be?") breaks the ice in a conversation and allows you to connect in a way that makes you think, or may just make you laugh!
Michigan 4-H offers many events for youth to practice their networking skills. Statewide events such as 4-H Exploration Days offer opportunities to interact with students from many different backgrounds. Camps such as Great Lakes and Natural Resources Camp or Renewable Energy Camp offer in-depth learning around shared interests. National experiences such as Citizenship Washington Focus and National 4-H Congress offer ways to network both with participants across Michigan as well as across the United States. Consider attending one of these events this year to continue improving your networking skills!
To learn about the positive impact of Michigan 4-H youth leadership, citizenship and service and global and cultural education programs, read our 2016 Impact Report: "Developing Civically Engaged Leaders." Additional impact reports, highlighting even more ways Michigan State University Extension and Michigan 4-H have positively impacted individuals and communities in 2016, can be downloaded from the MSU Extension website.