New MDARD emergency order extends restricted use pesticide certifications until June 30, 2021
MDARD extends RUP certification credentials for applicators expiring in 2019 and 2020, extends opportunity to recertify by credits for additional six months.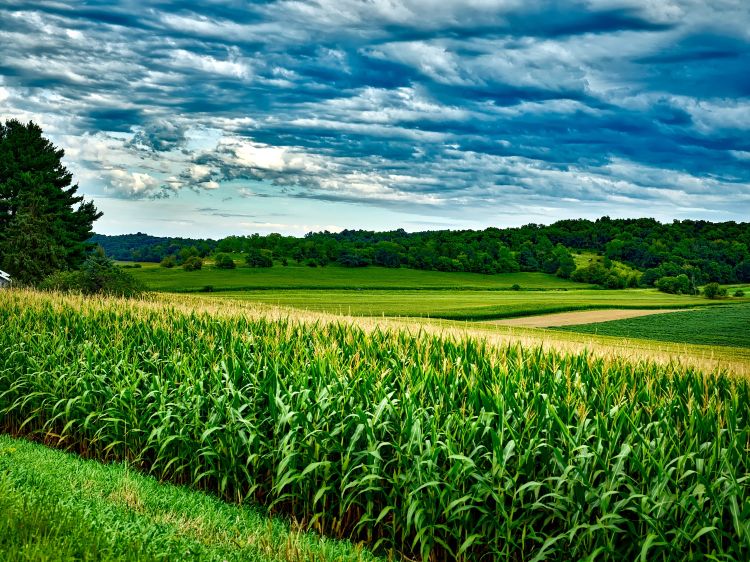 In a Jan. 4, 2021, press release, Brian Verhougstraete, pesticide section manager for the Michigan Department of Agriculture and Rural Development (MDARD), stated that a new emergency rule was issued that will extend pesticide applicator credential expiration dates as part of the state's continued COVID-19 response. Applicators whose credentials expired on either Dec. 31, 2019, or Dec. 31, 2020, will have those credentials extended to June 30, 2021. In addition to extending the expiration date, the rule gives applicators six additional months to renew their credential via continuing education courses.
The release said that due to the COVID-19 pandemic, the department is currently not offering in-person exams. Metro Institute, a private company MDARD has partnered with to offer computer-based exams, is providing limited in-person exams at some of their testing centers. Those that need to become certified for the first time or do not have a credential that expired in 2019 or 2020 can visit Metro Institute's website or call 877-533-2900 for more information on how to schedule a computer-based exam.
If your credentials did expire in 2019 or 2020, this is an excellent opportunity to recertify by credit because Michigan State University Extension is providing plenty of opportunities to participate in virtual education sessions this winter and spring to earn restricted use pesticide (RUP) credits.
For those that would like to take a complete, self-paced overview that offers 12 RUP credits, the Pesticide Applicator Training Course is a multiple-hour online class that is an excellent review training for those taking the RUP Core Exam. The base price for completing the course is $75 per person, with price reductions available for veterans. For more information, visit the Pesticide Applicator Training Course page.
Another excellent class available online is the Integrated Pest Management Academy Desire to Learn (D2L) Course. This course is a mixture of videos and other resources that describe integrated pest management (IPM) in detail and explores MSU's resources for pest management. The cost of this program is $10. Participants that finish the course can earn six RUP credits. For more information, visit the Integrated Pest Management Academy Desire to Learn (D2L) Course page.
For those that would rather attend crop-specific educational programs that deal with current pest management and research updates, there are many MSU Extension programs being offered over the next several months via Zoom.
MSU Regional Pest and Crop Management Programs run through the month of January. Three RUP and CCA credits are available for each meeting, and the registration fee includes a copy of the 2021 MSU Field Crops Weed Guide delivered to your door. The books themselves will be provided to registrants compliments of the Michigan Soybean Promotion Committee, the Michigan Wheat Program and the Corn Marketing Program of Michigan.
The Michiana Irrigated Corn and Soybean Conference, a joint meeting between Purdue University and MSU, will take place on two consecutive Monday nights: Feb. 1 and Feb. 8. Two RUP and CCA credits are available each night. There is no cost to register for this program.
The Mi Ag Ideas to Grow With Conference on Feb. 15-19 provides education topics for field crops, fruit and vegetable producers over a wide range of topics during the week. Several individual sessions will offer RUP and CCA credits. There is no cost to register for this program.
In addition, the MSU Extension Field Crops Webinar Series will run on Monday nights, Feb. 15 to March 22, from 7-8 p.m. The focus of the series this year will be "Management Decisions that Pay." One RUP and CCA credit will be offered for each session. Visit the MSU Extension Field Crops Webinar Series event page for more information about the schedule and to register.
Also, the MSU Extension Field Crops Virtual Breakfast series will run on Thursday mornings from 7-8 a.m. from April 1 through mid-September. To receive more information on this program as details become available, sign up at: http://eepurl.com/gm-PIv.
For a complete list of upcoming MSU Extension programs that offer RUP and CCA credits for other crops, visit MSU Extension's RUP and CCA Credit Offerings.
More information about MDARD's recertification by continuing education program and a listing of approved courses can be found at Michigan.gov/MdardPestCert.
For more information on the MDARD's pesticide application certification, visit Pesticide Application Certification Details & FAQ or contact Lisa Graves at 517-284-5653.