New scholarships for undergraduates interested in agricultural or natural sciences career
Incoming MSU freshmen or transfer students should apply now for Fall 2019 scholarships in these applied STEM disciplines that are vital to our national and global security and economy.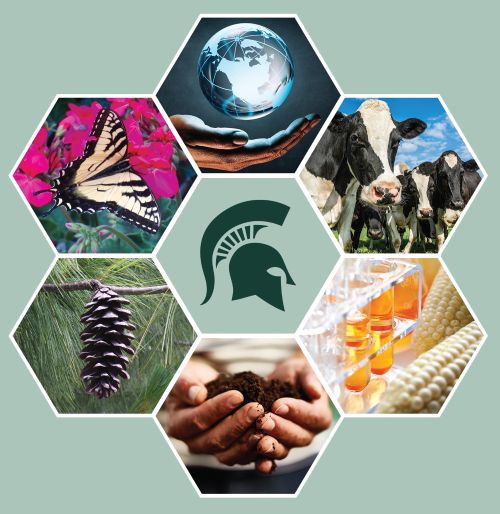 Thousands of jobs in the STEM (science, technology, engineering and mathematics) fields of food, energy and the environment (FEE) are going unfilled in the United States today. These applied biological disciplines are vital to our country, but graduate too few students to meet current and projected workforce demands.
The CANR STEM-FEE Scholars Program was designed to address this important national need through funding from the National Science Foundation (NSF). Fifteen scholarships will be awarded for Fall 2019 for incoming Michigan State University freshmen or transfer students majoring in:
These STEM-FEE disciplines are engaged in addressing critical world needs involving the environment, sustainability, climate change, water quality, soil health and so much more and are vital to our national security. The scholarships are for high achieving students and are based upon financial need as determined by the MSU Office of Financial Aid using the FAFSA information.
Up to $25,000 in scholarships are available to each eligible student. Applications must be completed by Jan. 15, 2019. For more information about the MSU CANR STEM-FEE Scholars Program, contact Eunice Foster at fosteref@msu.edu or 517-353-0135.