New approaches to STEM education
Educational partners collaborate to address the critical need for K through 12 STEM education.
Science is part of everyday life. It is a key to American innovation, leadership and future employability. Many educators are probably aware that new K-12 science standards, Next Generation Science Standards (NGSS), have been developed to provide all students an internationally benchmarked science education. Based on the National Research Council's Framework for K-12 Science Education, the idea is to capture stu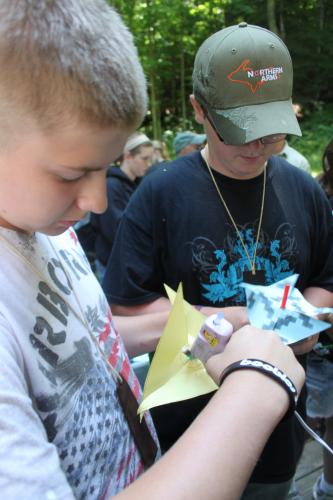 dents' interest and provide them with necessary foundational science knowledge.

According to the National Academy of Sciences, the United States' position in the global economy is declining in part because U.S. workers lack fundamental knowledge in these fields. In order to address this critical issue, as well as to further U.S. competitiveness and better prepare the workforce, NGSS proposed a new approach to K-12 science education. These standards will assure that all students have a solid science education – whether they become hospital technicians, high-tech manufacturers or Ph.D. researchers.
NGSS are standards, or goals, reflecting what students should know and be able to do. At the same time, NGSS allows for flexibility in how educators use them for instruction by offering educator's the freedom to make their own instructional choices. One goal of the educational system, in offering NGSS, is to stimulate and build interest in STEM majors and careers.

This interest in building strong interest in STEM is shared by traditional education's non-formal partners such as 4-H. In 2006, the National 4-H Science Initiative was introduced in order to focus 4-H programming on teaching science, technology, engineering and math content to more than six-million youth who participate in 4-H annually.

Michigan State University Extension experts found additional information including:
Partnerships: 71 percent of responding Land Grant Universities (LGUs) reported having some type of partnership to support 4-H Science programming.
Staffing and Professional Development: 84 percent of LGUs who provided 4-H science professional development reported using the train-the-trainer format.
Funding: 78 percent of LGUs reported seeking private grants as well as government funding.
The study found that 4-H science can build on what has already been accomplished, and has a positive impact on youth interest and engagement in STEM-related programs. Leading edge practices include intentional science learning incorporated into traditional programming, inquiry based science, outreach that uses social media or youth ambassadors or that targets underrepresented youth, staff training, recruitment of partners from science rich setting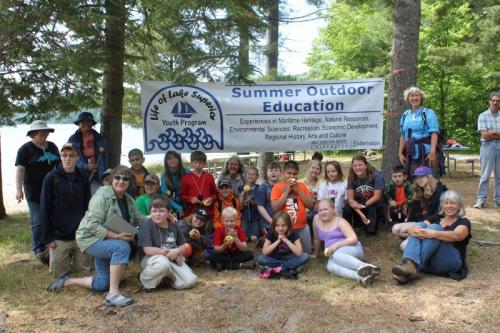 s, and practical program evaluation.
Youth who participated in the survey reported having high educational aspirations and more than 80 percent indicated that they intend to finish college or pursue post-baccalaureate education.
A shining example of how 4-H can partner with community experts and volunteers to extend out-of-school learning is the Life of Lake Superior Program. Life of Lake Superior Youth Program brings children, ages eight to 14, together to explore their community and to learn to appreciate the natural resource opportunities that exist nearby. The program is delivered inter-generationally with parents and grandparents being encouraged to participate with their children.
Outdoor educational activities cover experiential, hands-on inquiry based workshops in sciences, natural resources, arts and culture, recreation, college tracks, and career fields. Workshop topics are chosen with an eye towards their relevance for youth living along coastal Lake Superior. The program's success is evident as measured by the large number of community collaborations, partnerships, as well as an active, passionate, and participatory volunteer corp.
The feasibility of replicating this type of outdoor education along the shores of Lake Michigan or Huron is currently being considered. Volunteers and youth leaders, ages 13 and older, who may be interested in helping to deliver this type of programming should contact their MSU Extension county office.