New grant provides funding to market fresh local food to West Michigan residents
With farmers operating at slim margins, they often can't afford to individually market directly to consumers. This new USDA grant allows area farmers to pool their resources for stronger marketing muscle.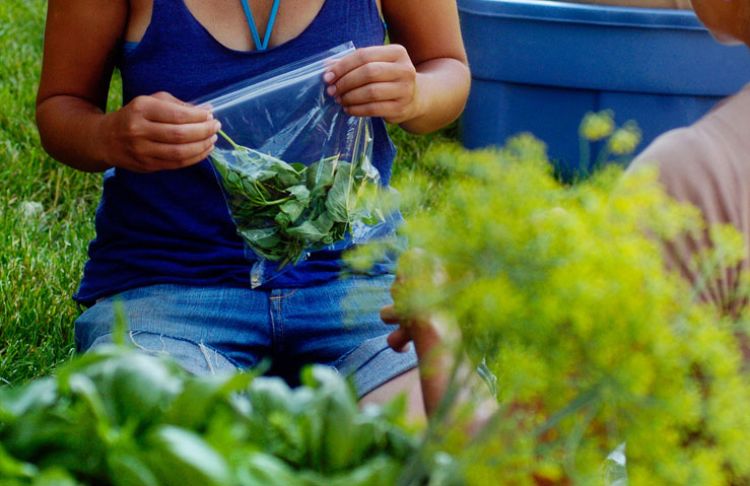 In an effort to increase sales of community supported agriculture shares (CSA) across West Michigan, Michigan State University Extension has partnered with two local organizations, the West Michigan Growers Group and Local First on a project funded by the USDA Farmers Market Promotion Program.
The initial seeds for this project were planted in April 2014 when a group of local market farmers in and around Grand Rapids contacted me for advice on ways the group could collaboratively market their CSA shares to the general public. The farmers felt that they were each individually spending the same amount of time and resources to try and market to the same audience. They believed that by combining their resources they could reach a larger audience with a more impactful message that would benefit all of the farmers by allowing for more CSA sales.
These conversations were occurring simultaneously with the release of the 2014 Request for Proposals of the USDA Farmers Market Promotion Grant Program (FMPP). Continued under the newly signed Farm Bill, this program provides funding for projects that benefit farmers through the creation of increased direct marketing sales. Direct market sales occur when farmers sell "directly" to the consumer, and they can take place in a variety of ways, including: farmers markets, CSAs, on-farm markets, stands, or stores. This market is very important for small- and medium-sized growers and allows them to keep a higher percentage of the products value in their pockets, instead of going to a distributor or produce broker.
This initiative chose to focus specifically on the marketing side of CSA program development, which is typically an area where many farmers struggle. Not only do farmers have to put the time into growing food, but they must also put time into packaging, marketing, and selling their products. For a small farmer operating with slim margins, proper marketing of their product through CSAs or at farmers markets is critical to their business success.
This initiative will take much of the burden of marketing CSA shares to consumers off of the individual farmers and allow more time for them to focus on growing delicious fruits and vegetables. This article will be the first in a series devoted to educating consumers on the benefits of participating in a CSA and on different models that can be used to purchase CSA shares from around the country.
Stay tuned for more information on CSA's in upcoming Michigan State University Extension news articles. If you are a farmer interested in starting a CSA or a consumer who is looking for the right CSA farm in your area contact your local MSU Extension community food systems educator through the MSU Extension find an expert page.