New resources help promote malting barley production in Michigan
To fill the demand for local ingredients by our booming craft beer industry, both quality barley and quality malt must be produced.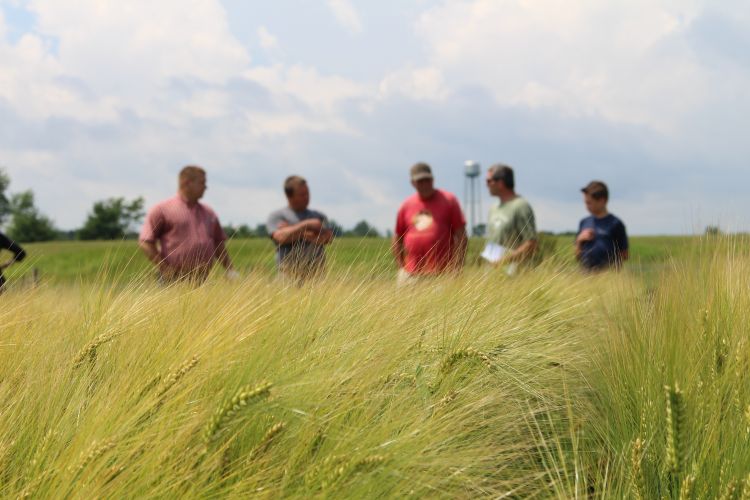 There is no denying the interest in locally-sourced ingredients for our many craft beers produced in Michigan. Nonetheless, the industry which once supported this popular beverage has evolved over the years leaving very little malting barley and malt production in Michigan. The classic "chicken or the egg" scenario resounds; who will grow barley without somewhere local to malt it, and who would build a malthouse, without a consistent supply of quality malting barley? In the efforts to overcome those challenges, two new resources have been developed to assist in supporting the regrowth of the malting barley and malt industry in Michigan.
Barley, produced for malt, requires very different quality specifications than barley produced for animal feed. One such specification, percent protein, requires a high-level of fertility management to maintain levels at or below 13 percent. In order to assist farmers in better understanding these best management practices, a Michigan State University Extension bulletin has been released, Malting Barley Production in Michigan. This piece was co-authored by Ashley McFarland (Coordinator, Upper Peninsula Research and Extension Center [UPREC]), Christian Kapp (Crops Researcher, UPREC), Dr. Russell Freed (Professor, MSU), Jim Isleib (Field Crops Educator, MSU Extension) and Scott Graham (Director, Michigan Brewers Guild). Those involved in producing this bulletin hope it will serve as a resource for all farmers that want to learn more about growing barley for the malting industry.
The second resource recently made available is a feasibility study that identifies the viability of a small to mid-scale malt facility in northern Michigan. Conducted by the Michigan State University Product Center, one can use this study to secure loan guarantees for those interested in investing in a malthouse. The study examined five different aspects of feasibility: economic, market, technical, financial and management. Although availability of quality barley was identified as a major limiting factor to growth of malting facilities in Michigan, the study found that all five aspects were feasible and (a malthouse) "has a relatively good chance of success if it has sufficient capital and has someone with experience in producing malt." This study supports what some already knew.
With two craft malthouses already in production and with at least one more on the way, hopefully more farmers will think about adding barley to their rotation. And hopefully soon, that "chicken or the egg" dilemma will be cracked.
The production of the Extension bulletin and feasibility study were both developed through support from MSU Project GREEEN. If you would like to learn more about these products or other malting barley research efforts, feel free to contact Ashley McFarland at ashleymc@anr.msu.edu or by phone at 906-439-5176.