New testing lab seeks to serve malting barley producers and processors in reemerging markets
As popularity grows for locally sourced grain for craft beer, quality remains a top priority.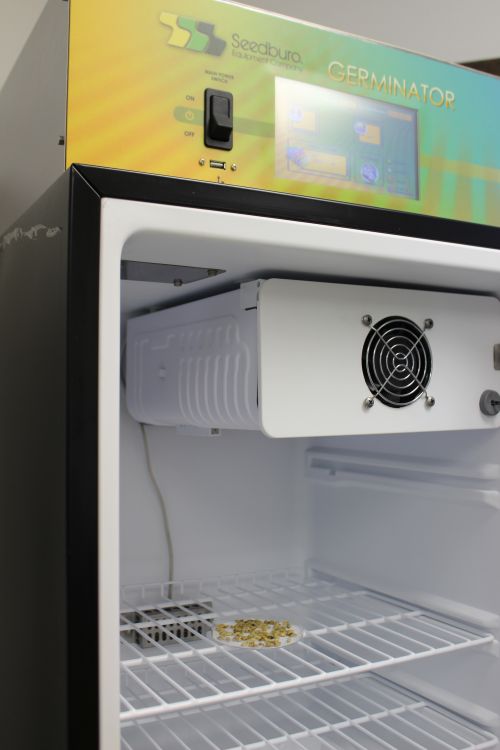 Just a few years ago, the ability to source local grains and malt for craft beer was virtually impossible within the state of Michigan. However, with increased interest in locally sourced ingredients, farmers and maltsters are quickly entering the market to meet the demand. Researchers at the Michigan State University Upper Peninsula Research and Extension Center – the hub for malting barley research in Michigan – quickly realized the need for greater infrastructure to support the industry.
Annually, their research alone generated over one hundred barley samples, and because no in-state testing lab existed, the barley samples had to be sent to North Dakota State University – a lab not accessible to the general public. In addition, farmers throughout the region growing barley for the emerging market needed a place to send their barley to make sure it met quality standards.
This new demand led MSU's malting barley research team to compete for grant funds to establish a new fee-for-service quality lab focusing on malting barley, that could be accessed by farmers and maltsters throughout the craft industry, as the lack of lab facilities was not a problem isolated just to Michigan. The team was successful in two separate awards; The Brewers Association provided $22,000 to purchase key pieces of testing equipment, and the Michigan Department of Agriculture and Rural Development awarded $84,512 to the efforts to support additional equipment, training, and travel to get the lab off the ground. Additional support from Michigan State University Extension and AgBioResearch ensured the facilities and personnel were in place for a successful launch. These investments will result in significant savings to the research program and enhance their ability to further examine quality investigations.
The malting barley quality lab officially opened for business starting July 11. Testing capabilities include test weight, moisture, kernel size assortment, protein, germination energy, germination capacity, water sensitivity, RVA (measuring pre-harvest sprout), and DON. A fee schedule and sample submission directions can be found at the lab's website: http://msue.anr.msu.edu/topic/malting_barley/lab.
If you are interested in malting barley or malt production, contact Ashley McFarland at 906-439-5176 or ashleymc@anr.msu.edu. McFarland is the Coordinator of the Michigan State University Upper Peninsula Research and Extension Center in Chatham, Michigan and works as an educator for Michigan State University Extension focusing on integrating traditional field crops into the local food system.