New USDA Resource Highlights Michigan Stories
The Know Your Farmer, Know Your Food Compass offers a map and case studies on USDA-supported local and regional food systems projects across the country.
March 2, 2012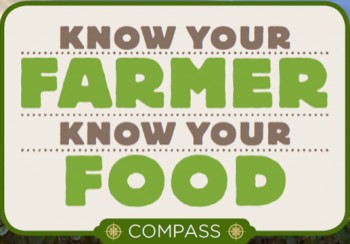 On February 29, 2012, USDA announced a new resource: the Know Your Farmer, Know Your Food Compass. The Know Your Farmer, Know Your Food initiative, launched in September 2009, aims to coordinate across the 17 agencies of USDA as well as other offices and federal agencies to bring together resources and expertise to support local and regional food systems. The new Compass resource documents how that is happening.
The Compass offers two main components. First, is a digital narrative with stories, pictures and videos highlighting regional food system efforts across the country and how they are supported by USDA. Second, is an interactive map that shows where these USDA supported regional food system efforts (from 2009—2011) are taking place and some of the impacts they have had.
The narrative portion highlights four different Michigan stories:
· A case study on how Eastern Market in Detroit is transforming from a traditional market to a food hub.
· A video showing how the Fusiliers of Manchester built and utilized a hoop house to develop a local market for their products. (Produced by Dr. David Conner, formerly with the C.S. Mott Group for Sustainable Food Systems at MSU. Available on YouTube.)
· A sidebar describing the innovative farm to school program in Onekama.
· A sidebar describing the "Making Good Food Work" conference in Detroit in April 2011 that brought together teams to develop food business strategies.
Thirty-five Michigan grant projects are shown on the map. Depending on the scale you are looking at, the map will also show either how Michigan compares with other states in terms of WIC Farmers Market Nutrition Program funding levels or the approximate number of high tunnels (hoop houses) by zip code.
Visitors to the Compass can also learn more about current successful projects nationally and available grant programs in seven thematic areas:
· Local food infrastructure
· Stewardship and local food
· Local meat and poultry
· Farm to institution
· Healthy food access
· Careers in agriculture
· Local food knowledge.