North American Lake Management Society and Michigan Lake and Stream Associations fund research
$2,000 awarded to lake research conducted by graduate students at Michigan State University and Grand Valley State University.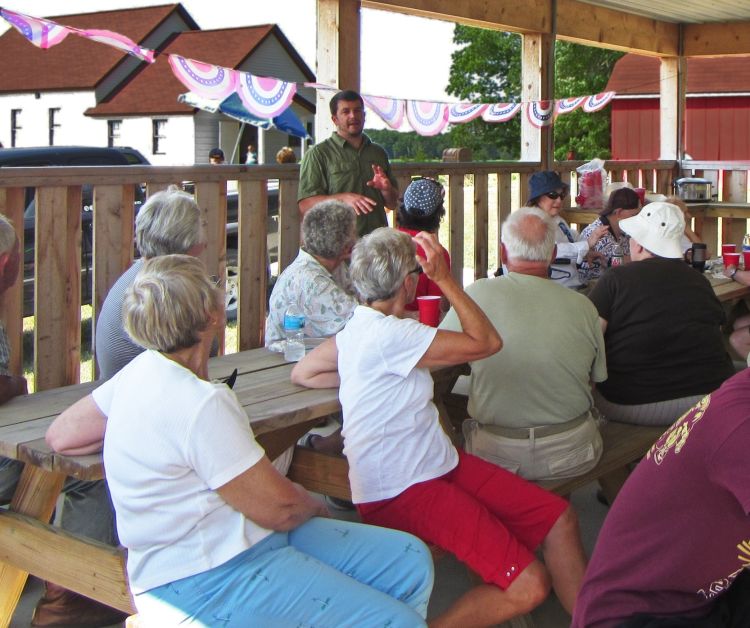 In 2015, the Michigan Chapter of the North American Lake Management Society (McNALMS) and Michigan Lake and Stream Associations (MLSA) launched the Lake Research Grants Program (LRGP) to help fund projects that increased the understanding of lake ecology, strengthen collaborative lake management, build lake partnerships and expand citizen involvement in lake management are eligible for consideration. The purpose of the McNALMS and MLSA Grants Program is to promote the efforts of both University students and those that have completed a volunteer leadership training program working with lake communities to enhance lake management.
The McNALMS and (MLSA) are non-profit organizations with federal 501c (3) status. Both are dedicated to promoting the understanding and comprehensive management of Michigan's inland lake ecosystems.
Two $1,000 grants were awarded in 2015 to the following individuals to fund a certain aspect of their graduate research projects:
Joe Nohner, graduate student in the Department of Fisheries and Wildlife at Michigan State University. His research focused on the social, cultural, and economic factors underlying lakeshore property owners' willingness to conserve natural aquatic habitat on their properties. Previous research has shown that changes in habitat and shoreline development influence fisheries productivity. The information he gathers along with his ongoing research on largemouth bass populations will help provide a better understanding of factors influencing the decisions of landowners to remove vegetation and woody habitat and potential effects on the fisheries resource. It will also help practitioners and lake organizations better tailor their conservation efforts to mitigate changes to the natural shoreline. Learn more about Joe's graduate research.
Delilah Clement, graduate student at the Robert B. Annis Water Resources Institute at Grand Valley State University. Her research looked at phosphorus loss via tile drains in the Macatawa Watershed. She collected tile drain effluent, recorded land and management factors, performed bioassays on algae using the effluent, and determined if soluble reactive phosphorus concentrations in relation to total phosphorus from drain tile had a significant effect on algal growth. Her research will lead to a better understanding of the relationship between tile drain phosphate and algal blooms in the Macatawa watershed and Lake Macatawa. Learn more about Delilah's graduate research.
2016 proposals are now being accepted. A total of $3,000 is allocated to the 2016 program and will go toward funding up to three projects. Proposals are due by 5 p.m. on February 12, 2016. Awards will be announced no later than the end of the first week of March.
A complete description of the proposal requirements along with an application form is available at the McNALMS website. Contact mcnalms@mcnalms.org with specific questions. Part 1 of this article also gives a concise summary of the 2016 Lakes Applied Research/Outreach Grants Program.
For learn more about Michigan's lakes, streams, and watersheds, visit the Michigan State University Extension website.