Optimizing dairy farm profit program
Upcoming winter dairy program will focus on optimizing farm profits, find a location near you.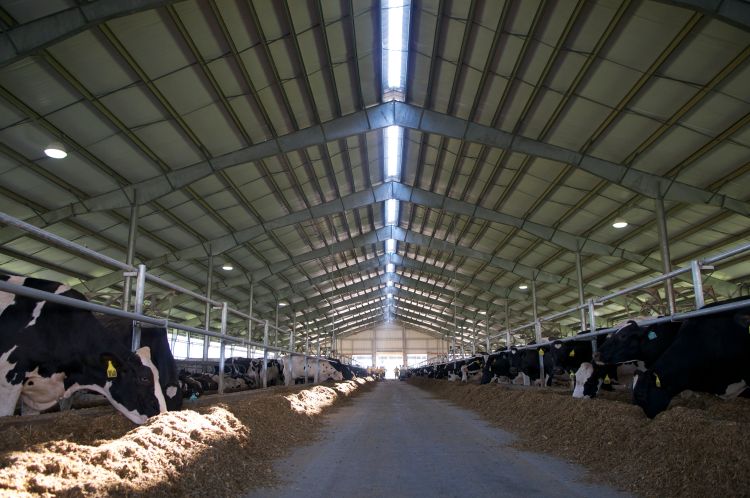 Michigan State University Extension's winter dairy program for 2016 will focus on optimizing dairy farm profit. The program is a joint effort of the MSU Extension dairy team and MSU Extension Farm Information Resource Management (FIRM) team. Meetings will be held at seven locations across the state, so look for a program near you.
A variety of topics that can impact your bottom line will be covered in this one-day program. The day will be kick started by Chris Wolf who will provide a current dairy market outlook. The importance of identifying and correcting bottlenecks will be discussed. Participants will learn about key financial indicators to monitor on dairy farms and the major differences between high and low profit farms. Several critical factors for successful dairy herd management will be highlighted, including heifer raising strategies, optimum stocking density, labor productivity on farms, and benefits of custom forage harvesting. Participants will receive a USB drive containing useful on-farm management tools, including a dairy cash flow spreadsheet developed by Michigan State University Extension educators.
This program is designed to help dairy producers improve profitability on their farms. The topics will help dairy producers think about ways in which they can more effectively manage their finances and examine their herd management practices.
Dates and Locations:
Feb. 23: West Branch, Forward's Conference Center
Feb. 24: West Olive, Ottawa Co. Fillmore Administration Building
Feb. 25: Falmouth, Falmouth Community Center
Mar. 1: St. Johns, Agro-Culture Liquid Fertilizer
Mar. 2: Bad Axe, The Gathering Place
Mar. 3: Hillsdale, Hillsdale County MSU Extension office
Mar. 15: Pickford, Pickford Township Hall
Meeting times for all locations are 10 a.m. to 3 p.m. Registration begins at 9:30 a.m. The cost of registration is $35.
Registration and details can be accessed online.
For more details or questions about registration, please contact Faith Cullens at 989-224-5249 or cullensf@msu.edu, or your area MSU Extension dairy educator.