Organized community planning and education can enhance home safety.
Communities or homeowner groups working together within the Firewise Community Program can reduce risk of loss from wildfire or other catastrophic events. By teaming up, homeowners can protect their own residences and neighbor's homes.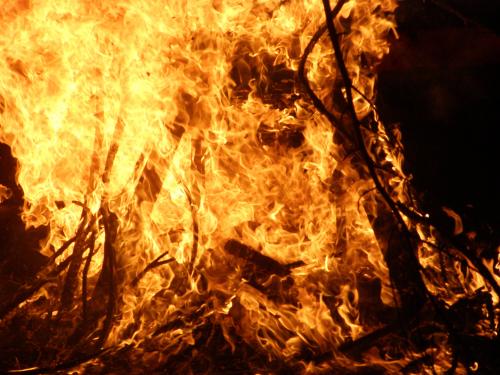 To help protect the homes of families and individuals living in areas at risk from loss due to wildfire a national effort is underway. Firewise Communities/ USA is working together with residents to make their own property and neighborhoods safer from wildfire losses. The program provides a number of resources and action steps homeowners can utilize now to reduce their community's risk of wildfire damage.
Communities actively participating in the program have found they are using the best information available and are taking steps to reduce the risk of damage from fire. This effort helps people start to feel safer in their outdoor environment and in their homes. Additionally, having a plan for what to do in the event of a fire helps people become calmer and more prepared to act quickly. Reports from currently established Firewise groups list peace of mind, a framework for action, community building and citizen pride as benefits to participation in the Firewise Communities program.
There are five steps that need to be taken to be recognized as a Firewise Community:
Obtain a wildfire assessment from Michigan DNR or local fire department;
Form a local committee to create an action plan based on the risk assessment;
Conduct annual Firewise day educational events;
invest annually (at least two dollars per residence cash or in-kind efforts) in local Firewise actions;
Submit the finalized application to the State MDNR Firewise liaison, currently Paul Kollmeyer. A brief annual report on the following year's activities is required for continued recognition.
Michigan State University Extension offers Firewise Community information and educational materials through the MSU Extension Firewise program. Interested persons are invited to participate in programs being offered in the Upper Peninsula this winter season. A home/farm wildfire protection presentation will be featured at the Ag for Tomorrow Conference in Escanaba, Mich. March 5, 2013. During March 8-10 the Firewise display with educational materials and staffed by trained personnel will be at the U.P. Builders Show in Marquette, MI. Stop by to review the materials and start the process of providing a safer environment for your homes and families.