Outdoor autumn activities to keep youth active and thinking
Try these fun and engaging autumn activities that will have your family thinking.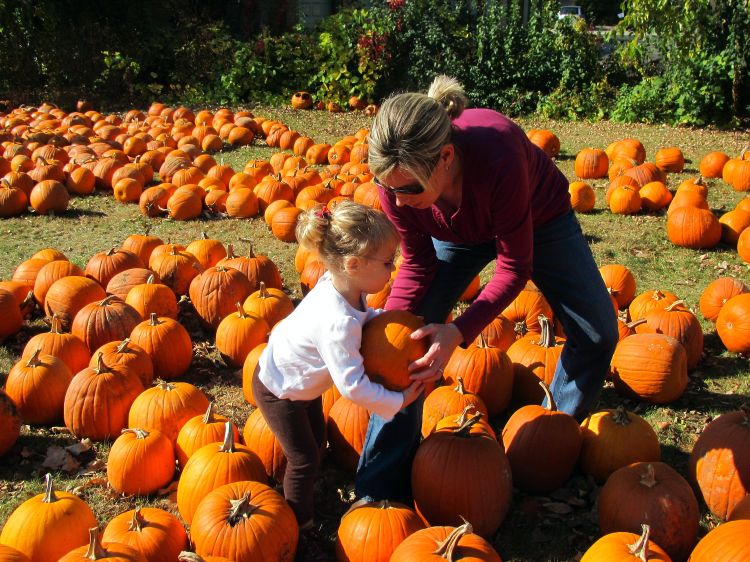 During fall, there are countless activities competing for time. Whether it's a soccer tournament, the re-birth of homework, yard work or a Friday night football game, we are often pulled in many directions. But what about slowing down and exploring the outdoors? Drop the mobile devices, put down the textbook and experience something new this year.
Enjoy a fall visit to an apple orchard
Autumn is a great time to visit your local farm. Peak harvest season is in full swing and there are many opportunities to learn about Michigan agriculture. Use your local orchard as a chance to explore the many varieties of Michigan apples. Did you know that Michigan is the nation's third largest producer of apples? There are thousands of apple varieties grown worldwide and you'll find over a dozen of the most popular varieties grown in Michigan. Take an afternoon and explore the trees from the ground up.
Once you get back home, the fun doesn't have to end. Structure a fun "taste test" activity and discuss the uses for each variety. Let your kids research the different apples you brought home and set-up the challenge to name each one by favor or look. Beyond learning about the uses for apples, your youngsters will take an active interest in your next grocery trip.
Find your local pumpkin patch to pick your very own jack o' lantern
There are few traditions as popular as carving a pumpkin, but too often we lose our favorite creation to decomposition on the front porch. This year, instead of picking up your melon from a cardboard bin at the grocery store, try visiting a farm with a pumpkin patch. Do you know how many seeds are inside a pumpkin? Use your trip to the patch as a fun opportunity to explore math. How many pumpkins grow on each plant? How many plants are in one row? Story problems come alive when given a real-life context.
There are also some great books such as "Seed, Sprout, Pumpkin, Pie" by Jill Esbaum (2009) or "The Very Best Pumpkin" by Mark Kimball Moulton (2010). The Michigan State University Extension Tollgate Farm and Education Center in Novi, Michigan, is hosting their second annual Pumpkinfest Oct. 10 and 11, which is a chance to get out on the farm close to home.
Visit your local composting facility or recycle your fallen leaves and build your very own compost pile
Compost is often referred to as the "gardener's gold." Created from collected natural and decomposable materials from the lawn, composting is an excellent way to witness the wonders of the natural world. We spend hours raking and bagging fallen leaves into brown bags for pick-up at the end of the curb, but what happens to those brown bags full of leaves? There are local facilities that process and compost for the well-being of our landfills and earth. In southeastern Oakland County, SOCRRA is responsible for collecting decomposable natural materials that are then made available as compost to the local communities. Take a tour of the facility one Saturday and find out what happens to your discarded leaves.
Whether you are visiting a farm or enjoying an evening watching the trees lose their leaves, consider using these recreational activities as a chance to learn about the natural world. MSU Extension offers a wealth of resources on experiential and nature-based play.
For more information, contact me at 248-347-0269 or jaros@msu.edu, or write me at Alan Jaros, Education Director, MSUE Tollgate Education Center, 28115 Meadowbrook Road, Novi, MI 48377.