Outdoor recreation is a key component of placemaking
Public outdoor recreation grants available for communities.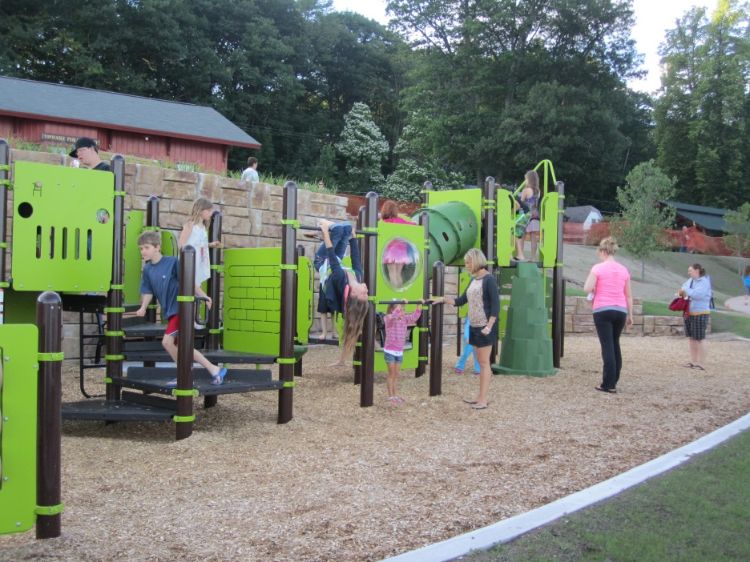 An important tool for economic development is placemaking. Simply put, when people determine where they want to work or start a business, the community in which they live is a key factor in that decision. Recreational opportunities enhance a community's appeal, thus making it more conducive to attracting workers, entrepreneurs and investors.
Now is the time to be thinking about outdoor recreation projects in your community and how to get grant dollars from the Michigan Department of Natural Resources (DNR). Development and acquisition projects can receive grant funding from $7,500 to $300,000 through three different programs with a match of as little as 25 percent.

Annually, the Michigan Department of Natural Resources accepts applications for three popular grant programs: the Michigan Natural Resources Trust Fund (MNRTF), the Land and Water Conservation Fund (LWCF) and the Recreation Passport (RP). State and local units of government are eligible to apply for these grant programs to develop or acquire land to encourage outdoor recreation.

Projects that receive funding provide diverse, high-quality recreational opportunities for residents and tourists alike. Between the three programs it is expected that over $17 million will be granted with a local match starting at 25 percent. Historically, all small acquisition projects ($100,000 or less) and small development projects ($50,000 or less) have received grant funding with the minimum 25 percent match.
Development project applications were submitted in early 2013 and recently have received approval for funding. These projects included:
Antrim County – Village of Central Lake, Thurston Park Improvements - $162,500
Development to include a new bath house, walkway and boardwalk along shore of Intermediate Lake with additional boat dockage.
Charlevoix County – Boyne City to Charlevoix Non-Motorized Trail - $300,000
Development to include construction of a 3.2-mile, 10-foot-wide, non-motorized asphalt path along Boyne City-Charlevoix Road.
Cheboygan County – Burt Lake Trailhead Development - $11,200
Renovate and expand existing small nature preserve parking area to a shared accessible parking area for Burt Lake Non-Motorized Trail and Chaboiganing Nature Preserve.
Emmet County – Northwestern State Trail Surfacing, Alanson to Mackinaw City - $282,000
Development to include approximately 22.7 miles of crushed limestone surface improvements, 0.5 miles of asphalt paving, drainage and one bridge improvement.
For ideas, visit www.northernlakes.net to review projects approved for funding last year. The deadline for applications is April 1 each year. For more details on these grant programs and directions for applying visit: the Michigan Department of Natural Resources or contact the Northern Lakes Economic Alliance.
Michigan State University Extension has had a unique partnership relationship with the regional economic development organization Northern Lakes Economic Alliance (NLEA) for more than 20 years. Recognizing the strength of combining resources, this partnership focuses on economic development, entrepreneurship growth and community infrastructure throughout a four-county region in the northwest Lower Peninsula, specifically Antrim, Charlevoix, Cheboygan and Emmet counties. As a result, the NLEA utilizes resources offered through MSU Extension as it provides leadership to state-wide programs sponsored by MSU Extension.