Overscheduled can mean overstressed
Explore ways to change frantic family fun using "slow parenting" skills.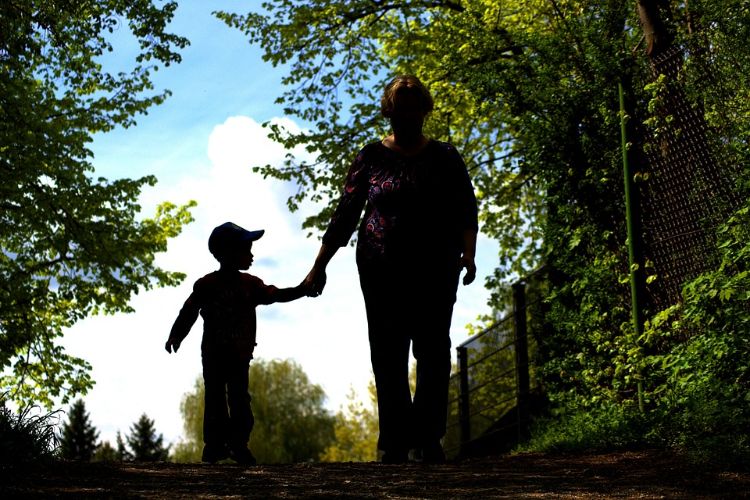 Ask nearly any young family about how their summer has progressed and you will be met with a barrage of responses that include summer sports practices, busy summer schedules, zoo trips, family outings, play dates and "have to do" projects and appointments. What happened to the days when parents looked forward to a reduced schedule once school got out?
Families are under tremendous pressure to keep their children involved in all manner of things that have put many families on a rollercoaster of activity and a life that looks much like that of a hamster on a wheel: constantly running. Being a parent or caregiver who is trying to navigate a path through a schedule that is unforgiving is a common complaint and one that is taking its toll on our health, the health of our children and a family environment where you can just be still and breathe.
When is it time to slow down? Will you know when enough activity is enough? How many times will you continue to struggle to drag a toddler or teenager to a "have to attend" event? You have the ability to stop the whirlwind today! Explore the movement of many who have discovered a way to slow down, which is referred to as mindful parenting or slow parenting.
John Kabat-Zin, author and professor of medicine emeritus and creator of the Stress Reduction Clinic and the Center for Mindfulness in Medicine, Health Care, and Society at the University of Massachusetts Medical School, describes parenting as keeping in mind what is truly important as we go about the activities of daily living with our children.
Michigan State University Extension suggests several ways you can begin today to slow the pace of your schedule and learn to enjoy your children and your family in more meaningful ways.
Set limits. Don't overschedule! How many activities should your children be allowed to participate in at one time? How many nights do the adults in your home have after-work commitments? Set an example of slowing down for your children to follow.
Set aside protected family time. Do you have a rule about family meals and time to just be together with no friends or visitors allowed. Limit sleepovers and the number of children who can visit at the same time. Don't be pressured into accepting an invitation because you feel obligated.
Celebrate. Look at the ordinary in a new way; a flower bloom, a butterfly in the garden, the way clouds can form shapes that resemble something else. Look at your everyday world through your child's eyes and celebrate the little things. Enjoy the outdoors as a family.
Unplug. Have a day that is free of all technology (that means parents, too). Try a new game on a technology-free day, enjoy a walk or just talk. Have the kids decorate a box and fill it with ideas of free or low-cost things you could do together on your sabbatical from the media and technology. Take turns letting each family member choose one of the ideas for your outing.
Explore mindfulness for yourself and your children. Learn ways to de-stress through deep breathing, walking and quietly enjoying the moment!
Michigan State University, in cooperation with West Virginia University Extension, hosts programs and workshops that can help you learn ways to lower your stress to enhance your well-being and that of your family. Look for Stress Less with Mindfulness programs or information on caregiving or family issues that affect you and your family.