Parents learning about child development
It's good to know that parents can help their child's chances for success by learning more about how their young children learn and grow.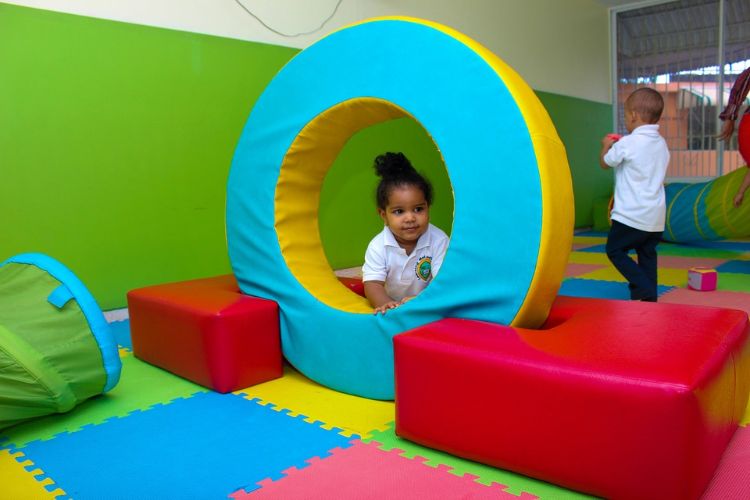 For most of history, parents were taught about how their children grew and learned by their own parents, elders in their group or even philosophers. Socrates and Plato had many nuggets of wisdom to impart about how children grow. Among my favorites are:
"Do not train a child to learn by force or harshness; but direct them to it by what amuses their minds, so that you may be better able to discover with accuracy the peculiar bent of the genius of each." (Plato)
"I cannot teach anybody anything. I can only make them think" (Socrates).
Today, while we still have parents, elders and philosophers, we also have early childhood researchers who study how children learn and grow. Thanks to these devoted scholars, we have an incredible scope and depth of knowledge about our children's physical, cognitive, social and emotional development. Further, in the last 50 years, another group of knowledgeable and experiences professionals have become resources for parents – your child's early education teacher.
Since the mid-1970s, we have seen a steady increase in the numbers of children attending early childhood education programs, like ones offered by Michigan State University Extension, and at the same time, a steady rise in the number of trained early childhood educators. As of 2004, there were over 2 million early childhood educators employed in the U.S. alone. While not every child care center teacher has studied child development, 70 percent have training, including some college classes. Furthermore, many states now require early childhood teachers to have training and/or a degree in child development to be lead teachers or directors. Overall, this means that there is a good chance that your local early childhood education facility has trained, knowledgeable staff members who are able to offer you insights into your child's growth and development.
Learning about child development can pay off for your children, too. In a recent study conducted on language skill development, researchers at the Center for Health, Behavior and Development at the Seattle Children's Research Institute found a connection between parents' knowledge of child development and their child's language development. These researchers were looking at the issue of how television can interfere with the development of language in infants through preschool children. One of their findings was that "Mothers, who had knowledge of child development, regardless of their income or education level, spoke more frequently and complexly to their children." We already know that language skills are critical for a child's success in school and in life, so it's good to know that parents can help their child's chances for success by learning more about how their young children learn and grow.
A resource for you might be no further away than the woman or man you speak to every day about your child – his teacher at your preschool, child care center, nursery school or child care home. Many programs already have a parent education programs in place and are eager to engage parents in discussions about child development. If your program does not have a parent education or parent discussion group already organized, approach a teacher or the director about starting one. You will be surprised at the level of expertise and the many resources they have for parents.