Pączki Day: A Polish tradition becomes an American tradition
What do you know about the Polish-American tradition celebrated on Tuesday before Ash Wednesday? You may have heard it called Fat Tuesday.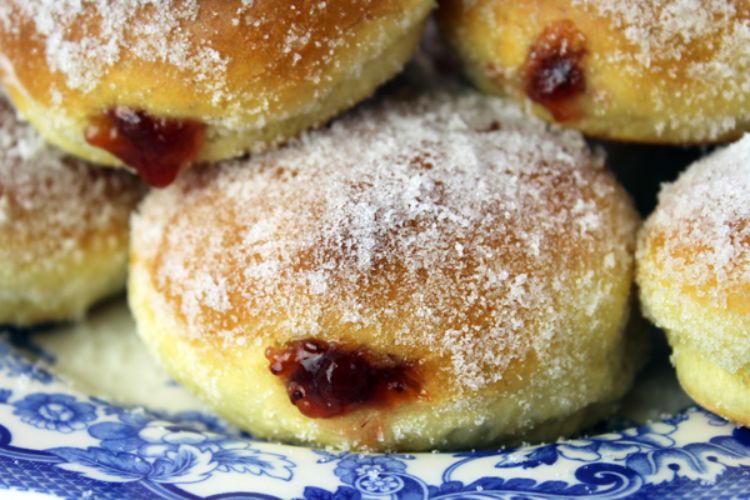 A most popular Polish-American tradition is celebrated on Tuesday before Ash Wednesday. You may have heard it called Fat Tuesday or Tłusty Czwartek, pronounced Twoosti Chvartek. In Polish culture, Pączki Day (punch-key) is a once-a-year event and is only celebrated on Fat Tuesday, the day before Ash Wednesday, which always falls in the seventh week before the Christian holiday Easter.
People will ask for pączkis not realizing that pączki is already the plural of pączek (punch-ek). Pączki are very rich donuts, deep fried and then filled with fruit or cream filling and covered with powdered sugar or icing. Traditionally, Lent was 40 days of fasting, meaning one meal a day and full fasting on Friday. Any rich foods were not allowed.
The Tuesday before lent, people of Poland used up food so that it would not be spoiled or wasted. Families would use up their eggs, butter and sugar and fruit by treating themselves one last time before Lent began with these rich donuts. This tradition was started in the medieval age during the reign of August III.
In the United States, Paczki Day was always popular in the Polish communities from the beginning of the 20th century. Polish immigrants settled in different parts of the U.S. such as Detroit, Michigan; Baltimore, Maryland; Grand Rapids, Michigan; Saginaw, Michigan; Chicago, Illinois; Buffalo, New York; and especially Hamtramck, Michigan, where the Polish bakeries would have Pączki for sale on Fat Tuesday morning. In smaller communities, it was the local Polish Parish that came together to make and sell Pączki.
Recently, Pączki Day has expanded as more people have heard about this Polish tradition and want to become a part of this tasty holiday. Paczki can be found up to a month before Fat Tuesday in almost every food store: deli, grocery and bakery. People just cannot pass up a delicious food holiday and Pączki Day can be considered one of the best.
Michigan 4-H has had a long-lasting relationship with Poland 4-H with inbound and outbound summer hosting experiences. Although the physical exchange has not continued, the exchange does continue in virtual programming and the exchange of a "Visual Letters" Art Exchange. Sharing cultures is a top priority of the Michigan 4-H International Exchange Programs. Pączki Day is a cultural event that can be shared by both. How it is currently celebrated in Poland and how the same celebration has evolved in the U.S. would be an interesting and educational conversation, plus a chance to share delicious Pączki recipes.
Enjoy learning about other educational global and cultural opportunities by visiting the Michigan 4-H International Events page. Michigan State University Extension and the Michigan 4-H Youth Development program help to prepare youth as positive and engaged leaders and global citizens by providing educational experiences and resources for youth interested in developing knowledge and skills in these areas.
For more information about 4-H learning opportunities and other 4-H programs, contact your local MSU Extension office. Visit the Michigan 4-H International Exchange Programs for information on hosting exchange students or traveling.