Pesticide applicator training and exam scheduled for February 26 in Central Lake
Pesticide applicators in northern Michigan can now keep their certifications current with minimal investment in time and travel.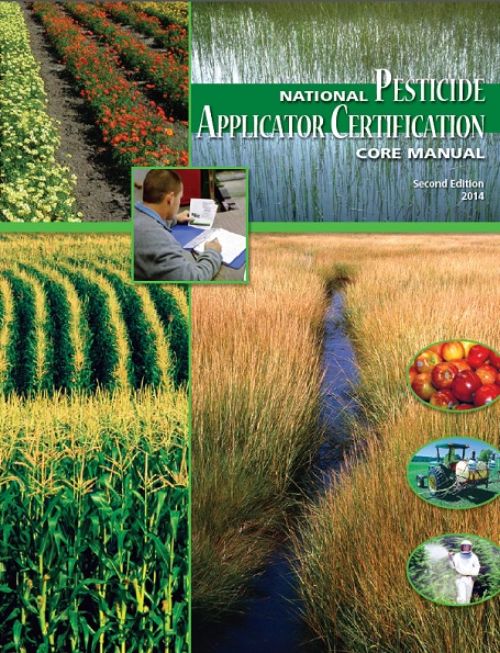 The U.S. Environmental Protection Agency (EPA) classifies all pesticides as either general use or restricted use. Restricted use pesticides, about a quarter of all pesticides sold, are classified as such based on their capacity to adversely affect human health or the environment. In Michigan, those who wish to purchase or apply restricted use pesticides must pass an exam to become a certified pesticide applicator.
Once achieved, individual certifications are valid for a period of three years, at which point the applicator can retake the appropriate exams to maintain their status. Certified applicators can also elect to avoid reexamination and instead renew their certification by accumulating educational recertification credits during the three-year certification period. Private applicators must secure 16 private core credits, while commercial applicators need eight commercial core credits and eight additional credits for each category they are certified in (i.e., field crops, turf, etc.).
Michigan State University Extension is offering a Pesticide Applicators Training Seminar on Thursday, Feb. 26, 2015 at the Central Lake District Library, 7900 Maple St., Central Lake, MI 49622. Participants will review the National Pesticide Applicator Certification Core Manual from 8 a.m. until 12 p.m. This seminar is an excellent opportunity to prepare for the Michigan Department of Agriculture and Rural Development (MDARD) pesticide applicator examination. Participants preparing to take the MDARD exam for the first time or wishing to renew their current certification by credits may also claim four MDARD Pesticide Recertification Credits in the Private Core or Commercial Core categories.
The charge for attending this program is $20. Pre-registration is required. Manuals and lunch will not be provided. However, the Core Manual can be downloaded for free from www.nasda.org and other manuals are available at the MSU Pesticide Safety and Education website. Contact me, James DeDecker, at 989-734-2168 more information and to register. Accommodations for persons with disabilities may be requested by calling the Presque Isle County MSU Extension office at 989-734-2168 by Feb. 19 to ensure sufficient time to make arrangements. Requests made after this date will be met when possible.
Following a break for lunch, MDARD will offer a pesticide applicator exam session at the same location in Central Lake, Michigan. The session will begin at 1 p.m. and run until exams are complete. Participants may take either the Private Applicator or Commercial Applicator Exams. The charge for this exam session is $50 for Private Applicators and $75 for Commercial Applicators. Pre-registration is required. Visit www.michigan.gov/pestexam or call 1-800-292-3939 to register. Bring a check to the exam payable to "State of Michigan." Contact me at 989-734-2168 more information. General questions regarding the MDARD pesticide applicator certification process can be directed to Faye Burns at 517-373-9752
MSU Extension pesticide training and certification programs improve pesticide use practices in Michigan by ensuring that certified applicators receive up-to-date information on pesticide regulation, handling and application.