Plan early to find the best summer camp for your first-time camper
Ensure success for your child's first time at summer camp in a few easy steps.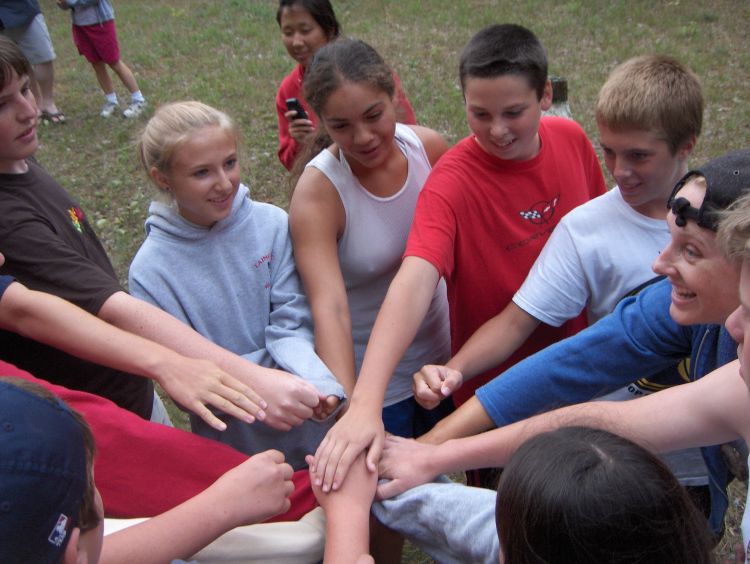 Summer camp is a powerful way for a youth to develop independence and social skills while also having fun. It can also provide for lasting friendships and lifelong memories. Michigan State University Extension understands that sending your child away to camp for the first time is a major milestone for most families. It is often marked by excitement, anticipation and perhaps even some anxiety. One of the most important things a parent can do is seek out a camp that's a good "fit" for their child. Most camp promotion starts soon after the new year begins and the best ones fill up quickly, so don't delay.
To find a camp that's a good match for your child, consider the camp objectives, activities, staffing, counselor training, policies and procedures. This information should be available on the camp website and in promotional materials.
It's also important to prepare the child for camp by talking about what it'll be like and the expectations before the child goes away. It may be better to have several occasional, shorter talks rather than one long conversation as children often absorb more when there is less to think about at one time. Children may also do better with this sort of conversation if it occurs naturally as part of some other family time such as dinner or riding in the car.
While camp is certainly about making friends and having fun, it's also about learning, being on your own and being a part of a community. The following are various topics for discussion that will help prepare your child emotionally for their big adventure:
Friends – Camp is about making new friends. Treat others with respect and they will do the same with you.
Activities – There are many exciting things to do at camp; some you may never have tried before. The more you put into camp, the more you will get out of it!
Cooperating – You, like every other camper, will be part of a cabin, bunkhouse or group. Cooperate with others and help out. One thing about camp is that almost everything is new – the kids, the activities, the routines, the bed and the bathroom. It takes a few days to get adjusted, so be patient. Camp is about fun, but it also requires that you help out. Clean-up is part of camp, and you should get used to doing it every day!
Getting help – If you're having a problem at camp, your counselor is there to help you! Reassure your child that you don't have to wait to talk to a parent if something is troubling them at camp. After all, a counselor can't help solve a problem if he or she doesn't know about it. If your counselor doesn't seem to be concerned or doesn't help you, then you can go to the head counselor or camp director.
Discussing what to expect and involving your child in the selection process will help your child have a successful summer camp experience. MSU Extension 4-H Youth Development programs offer a variety of summer camps to consider. Some, such as 4-H Great Lakes and Natural Resources Camp, intentionally build academic, social and life skills through fun activities throughout camp. For more information about this and other 4-H camps, contact your county MSU Extension office.