Planning for effective fall weed control
Join the final Field Crops Virtual Breakfast Series event of the season on September 21 as Christy Sprague discusses fall weed control challenges and options.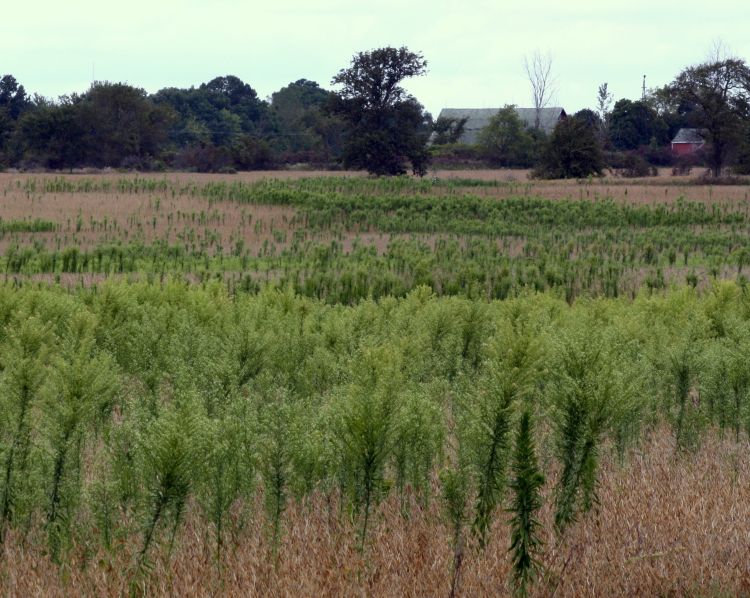 As we get further into fall, now is the perfect time to assess how the previous year's weed control program did and plan for the upcoming year. Though herbicide options are limited, a multi-pronged approach can set the stage for success next season. Christy Sprague, MSU Extension weed management specialist, will review some of the challenges observed from this past year and discuss a range of options to consider when planning this fall's weed control and herbicide program. MSU climatologist Jeff Andresen will also provide a 15-minute weather forecast and outlook. Be sure to tune in—the final Michigan State University Extension Field Crops Virtual Breakfast of the 2023 season is not one to be missed!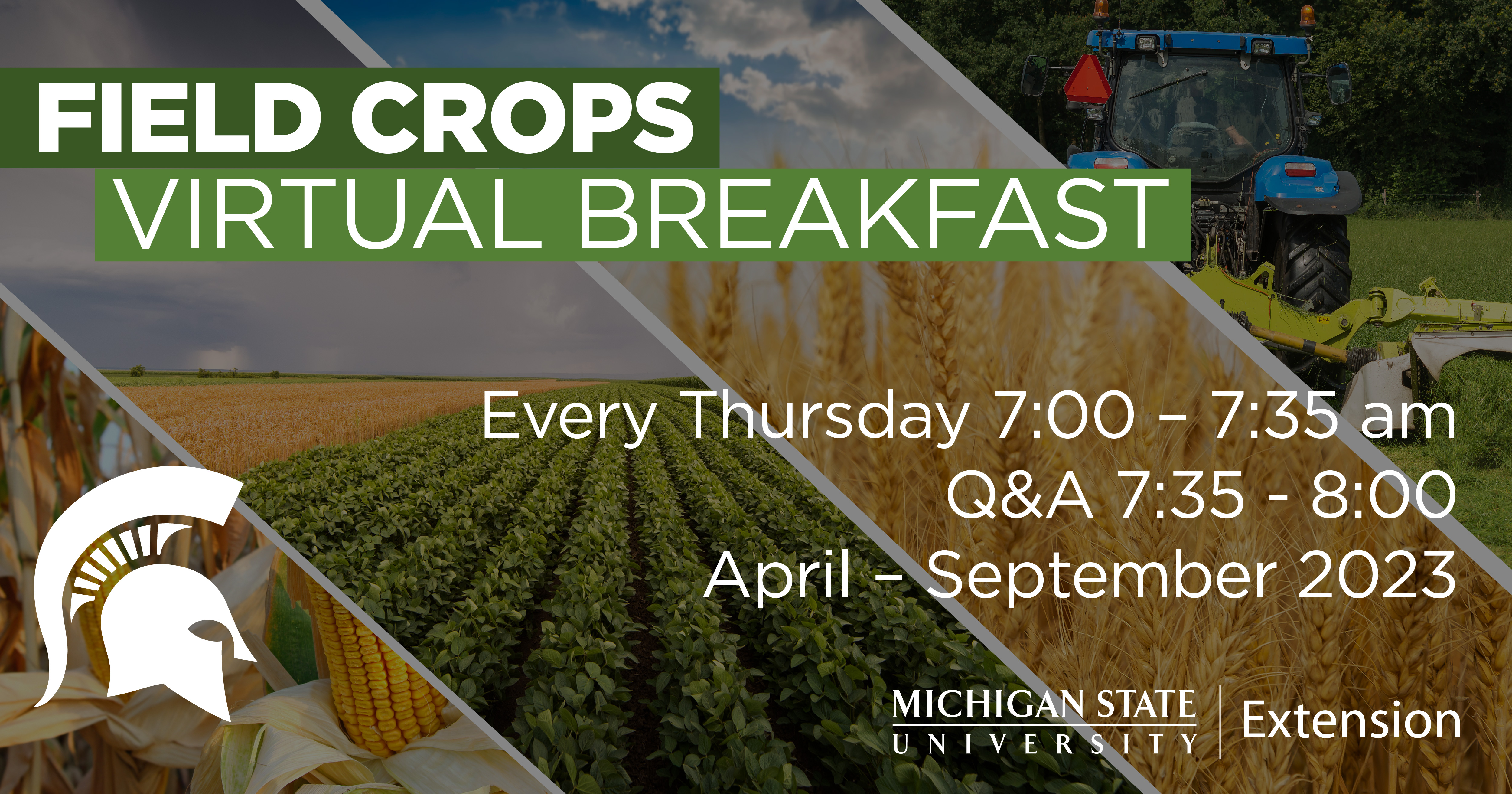 The Michigan State University Extension Field Crops Virtual Breakfast series will run every Thursday from March 30 through Sept. 21, 7 – 8 a.m. EDT live via Zoom. Farmers, agribusiness personnel and others interested in agriculture can interact with MSU Extension specialists and educators to get their questions answered. Michigan pesticide applicators can earn enough restricted use pesticide (RUP) credits during the season to recertify their credential. One RUP credit (1A, 1B, Comm or Private Core) and one continuing education unit (CEU) for Certified Crop Advisors (CCA) are available with each live session.
Each week features a 15-minute presentation on a timely topic from a MSU Extension specialist or educator followed by a 15-minute weather summary and forecast by MSU Extension state climatologist Jeff Andresen. Participants then receive information to apply for credits and can leave or stay for a Q&A session. In addition to the scheduled speakers, other MSU field crops specialists and educators are frequently part of the call and available to answer questions.
Participating is easy and free! You can join the live meeting via Zoom using a computer, tablet, mobile device or regular phone line. If you are new to Zoom, simply download the Zoom app and you will be ready to join online every week to see visuals shared by presenters. A phone-in option is also available for the audio portion only.
Participants must use a one-time signup to receive an email notification with instructions for joining the Virtual Breakfast as well as weekly reminders. Registrants can opt out at any time.
Sign up to receive Virtual Breakfast Zoom information
If you cannot join a live session, you can view the recorded version at any time. However, only the live session will be eligible for RUP and CCA credits. Recordings will be closed-captioned and available on the Field Crops Virtual Breakfast website and the MSU Extension Field Crops Team social media platforms: Facebook, Spotify, YouTube, Apple Podcasts and Twitter.
If you are unable to sign up online, call the Lapeer County MSU Extension office at 810-667-0341.
Follow us on Facebook, Spotify, YouTube, Apple Podcasts and Twitter for breaking news.