Porkbridge and Sowbridge programs have provided industry information for more than a decade
Access to archived presentations are now available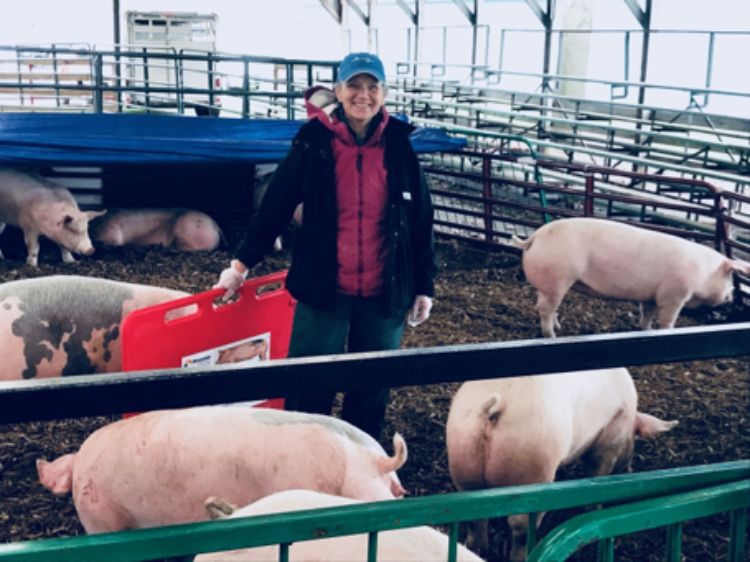 Since the initial PorkBridge program began in 2005, Porkbridge and companion program SowBridge, have provided relevant, timely and accurate information to those respective swine industry segments. PorkBridge is designed for those who own, manage or work in grow-finish operations and SowBridge (began in 2007) is directed towards those who work with sows, boars and piglets, and with genetic and reproductive issues. Both programs are sponsored, planned and organized by representatives from a group of 11 universities – including Michigan State University – from the nation's major swine producing states.
Both are offered on an annual basis, delivering content electronically to subscribers. Live teleconference sessions – 12 monthly for SowBridge and 6 on an every-other-month basis for PorkBridge – supply direct access to recognized industry experts who speak on defined topics.
To encourage participation in these programs, through a look at past topics and speakers, the committee is pleased to offer limited access to selected years' informational materials. Please note that the information was correct and appropriate as of the presentation date. No guarantee has been made of the accuracy of any of the information since that date.
To see these past PorkBridge presentations and learn more about subscribing for the 2020-2021 program year, see https://www.ipic.iastate.edu/porkbridge.html
To see the past SowBridge presentations and subscription information for this year, see https://www.ipic.iastate.edu/sowbridge.html
Registrations for both programs are accepted at any time.
For additional web-based information about pork production, visit Michigan State University – Extension, Pork Working Group at https://www.canr.msu.edu/pork/, or contact: Dave Thompson, MSU-Extension/Pork Working Group, 269-832-8403, thom1637@msu.edu