Power of positive transitions – Part 1
Preparing for the transition from home to preschool.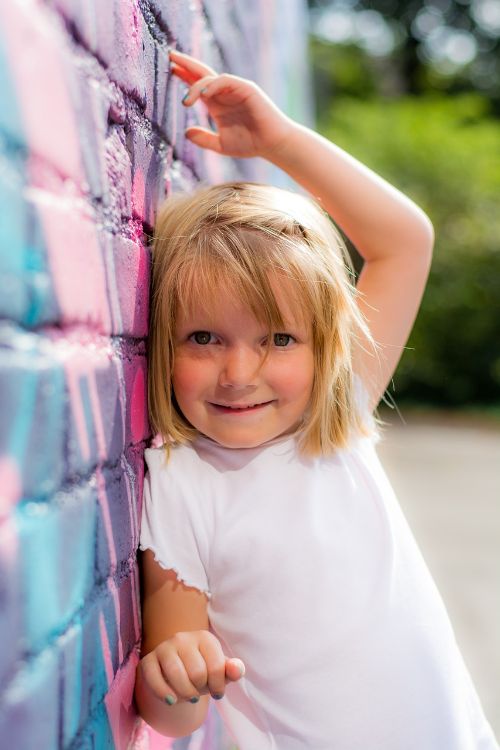 Your child's first educational experience out of the home can be a stressful time for children and their caregivers. Any new experience can generate feelings of anxiety, but beginning school can be especially daunting. Parents have their own emotional struggles as they are entrusting someone else with the care and well-being of their child. Preparing for the first day of school is an important process and the child's personality should be considered.
No matter how a child is feeling about a new transition, such as being dropped off at school for the first time or 100th time, it is important for parents or caregivers to let the child know that how they are feeling is OK and acceptable. Whether they feel sad, confused, embarrassed, angry or hurt, labeling their emotion will help with adjustment challenges throughout the day and boost self-esteem. Being accepted when they are feeling their worse can be a very powerful confidence booster and an opportunity to develop crucial life skills. The ability to regulate strong emotions during stressful or unexpected change or challenges is a skill to last a lifetime.
Michigan State University Extension recommends the following tips to help your young child prepare for school. While these tips address how to have a successful transition from home to school or other setting outside of the home, the principles and strategies can be applied to many different scenarios.
Read. Reading can help youth handle many different stressful situations and starting school is no different. Scholastic has a list of popular books on starting school. Many of these titles can be found at your local library.
Plan in advance. If your child has a difficult time adapting to changes in everyday life, such as a new food or new routine, visit the school several times in advance. Visit the classroom, meet the teacher, locate the library and cafeteria and play on the playground. If possible, set up some playdates with children that will be in the child's class. They will have someone familiar to play with on the first day.
Provide a little extra time at drop off. Plan on spending a little time in the morning exploring the classroom with your child. Gradually decrease the time until a single kiss or hug is all that is needed.
Be predictable. Allow enough time for a predictable drop off routine and keep it the same every day. The amount of time might lessen, but the routine should stay the same.
Be aware of changes. Alert your child on the way to school of any changes to their day that you are aware of, such as a substitute teacher, fire drill or Grandma will be picking them up.
Don't compare your drop off routine to other families drop off routines. Some young children are able to give a quick high five and are ready for the day while others need more time. Your child's healthy development depends on it. Keep in mind this is what routine works best for the child and not necessarily the adult. Don't dawdle.
Build a relationship with classroom staff. Communicate daily with your child's teacher to build the parent-teacher relationship. Discuss a plan that will make the time at school enjoyable for everyone. Assistant teachers and other staff should be considered a valuable resource as well as they observe differently in different settings. Try new things until the struggle is no longer an issue for the child or the parent. This can be difficult for a parent as well.
For more articles on child development, academic success, parenting and life skill development, please visit the Michigan State University Extension website.
Other articles in this series