Power of positive transitions – Part 2
Making the leap to kindergarten successfully.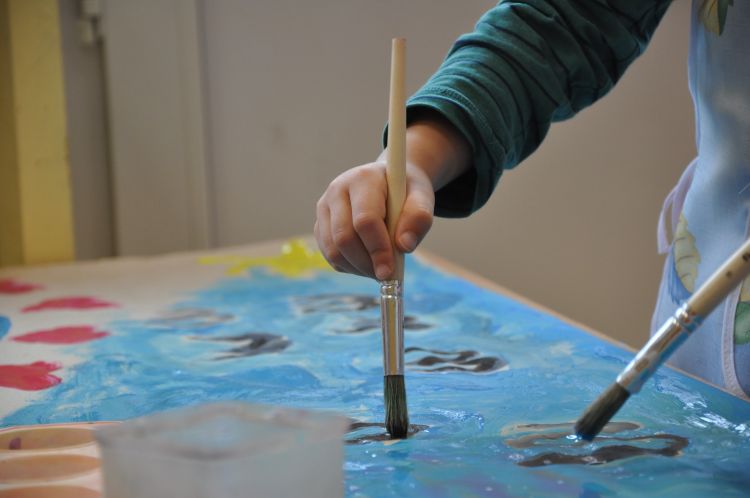 Family involvement in their child's education is a big contributor of future academic success. One aspect of involvement that is often underestimated and overlooked is easing the transition from home or child care center into formal schooling, or kindergarten.
Research shows that the transition from preschool, home or childcare center into kindergarten has a lasting effect on children's school success in later years. "Fostering Positive Transitions for School Success," a recent study from the National Association for the Education of Young Children and the Young Children Journal, showed that 50 percent of children experience some difficulty with the transition to formal schooling.
Michigan State University Extension and the National Association for the Education of Young Children recommend the following tips to ensure a smooth transition:
Send a note to the nurse and teacher if your child has allergies or special needs. It may be written on school forms, but an additional note is helpful to teachers with a large classroom of new students.
Visit the school and meet the teacher before school starts.
Establish a routine and start it early to reduce stress. Start your routine a couple of weeks before school starts.
Label everything including backpacks, lunch boxes and anything else that is brought to school. It is recommended to also label your young child by putting their name, address, phone number, parent's contact number, name of teacher and how they get home from school (school bus, walk or car) on their coat or another piece of clothing they wear to school on a regular basis.
Encourage your child's independence by letting them follow simple directions and letting them do tasks on their own.
Visit the bus stop or walk the route to school before school starts.
Give your child opportunities to play with items like scissors, crayons, pencils, markers, paint and paper.
Ask daily questions, such as "What was the most fun thing you did in school today?" or "What was the hardest thing for you?" This promotes open communication. Be prepared to not get a full story or even an answer. Keep asking and talk about school in positive ways.
Read books to your child about starting school. Some suggestions include:

"I Am Too Absolutely Small for School"
"It's Time for School with Tallulah"
"Miss Bindergarten Gets Ready for Kindergarten"
"Kindergarten Rocks!"
"First Day Jitters"
"Look Out Kindergarten, Here I Come"
Be ready to listen to your child when they get home from school. Listen for clues about your child's strengths and weaknesses and contact the teacher if you have concerns. Keep a positive outlook about school and let your child know you are confident in their ability to do well. With parent support, this transition can be a positive experience for children, giving them a sense of self-confidence and accomplishment.
For more articles on child development, academic success, parenting and life skill development, please visit the Michigan State University Extension website.
Other articles in this series: