Powering Michigan Agriculture Conference panel speaker: Energy efficiency benefits turkey production
Panel member will address the impact of energy efficiency practices implemented on a Michigan turkey farm at the Powering Michigan Agriculture with Renewable Energy Conference.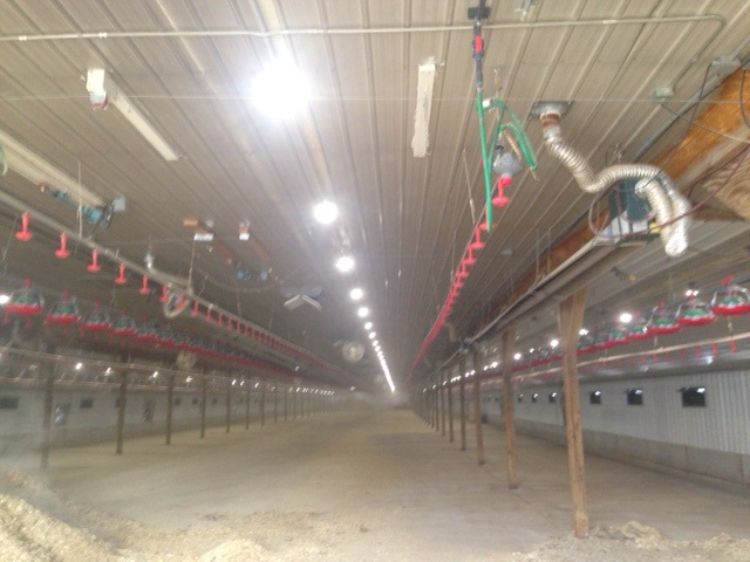 The first step in a renewable energy project is to conduct an energy audit to find ways to reduce energy consumption on farm. There is an opportunity to learn more about reducing energy consumption on your farm at the Powering Michigan Agriculture Conference.
GDW Turkey Farms of Ottawa County is an example of a farm that completed an energy audit and implemented many of the recommended energy efficiency practices. An audit was conducted in 2014. One recommendation was to replace 100 T-12 lights in the brooder house with LED lights. The total project cost came in at $21,000. The farm applied for and received a $4,900 rebate from Consumers Energy, reducing the project cost to around $16,000. Since installing LED lighting, the farm has realized an annual savings in electricity and repair and parts of $4,000 and $2,000 respectively. The return on investment for this project was calculated to be 2.67 years. Besides saving the farm money, changing the lights in the brooder house improved animal welfare, increased the weight of the turkeys leaving the brooder, lowered the brooder mortality rate, and created safer working conditions for employees. Jon VanderKolk will share his energy efficiency insights and experience during a panel discussion at the conference.
GDW Turkey Farms is one of the many farms participating in the panel discussion of on-farm applications of energy efficiency and renewable energy technologies at the Powering Michigan Agriculture with Renewable Energy Conference. There will be a variety of other sessions held at the conference to help farmers learn about implementing renewable energy technologies on their farm.
The conference will be held Thursday, March 10 at the Kellogg Hotel and Conference Center in East Lansing, Mich. This daylong program will begin at 8:30 a.m. and conclude at 4 p.m. The $35 registration fee for the conference includes lunch. Preregistration is preferred. Online registration closes March 6. More details about this conference and registration can be found online.
Questions about the conference can be directed to Charles Gould at gouldm@msu.edu or 616-994-4547 or Al Go at goaluel@egr.msu.edu or 517-214-6128.
Additional articles in this series: