Preliminary organic non-GMO soybean variety trial results are available
For the eighth year, Michigan State University reports results of non-GMO soybeans grown on certified organic farms.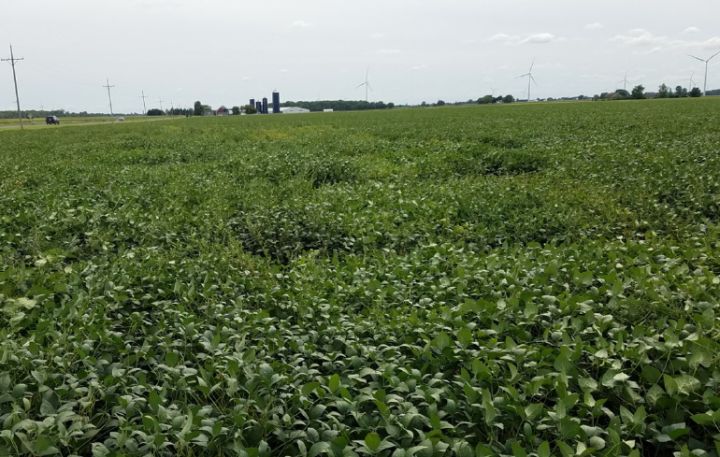 The Organic Farmers of Michigan are now funding the Michigan State University Organic Soybean plots, along with increased entry fees; 2019 was the eighth year these variety trials were evaluated.
Commercially available and university varieties under development were included in the trials. Seven companies and two universities, including Michigan State University and the University of Minnesota, entered a total of 43 varieties. Twenty of those varieties are commercially available. Michigan State University soybean breeder Dechun Wang entered 17 varieties under development, and the University of Minnesota entered six varieties.
These varieties were planted at two sites including MSU's Kellogg Biological Station in Kalamazoo County and an on-farm site in Tuscola County. Both sites were certified organic and managed organically. Due to excessive spring precipitation, a planned site in Isabella County was prevented from planting.
The final results can be found at 2019 Michigan Organic Soybean Variety Trials Yield Results. The preliminary results include source, variety, maturity group, hilum color and yield at each of the two sites. At a later date, final results will be published that include percent oil, percent protein, maturity days after planting, plant height, seeds per pound and multi-year data. Yield results for the average of the two sites are also included and are ranked by source.
Previous years' results can be found at the Organic Farmers of Michigan website.
Did you find this article useful?
---