Preventing youth from violence through 4-H
Recent events have left many wondering what youth can do to express themselves in a more productive and positive way.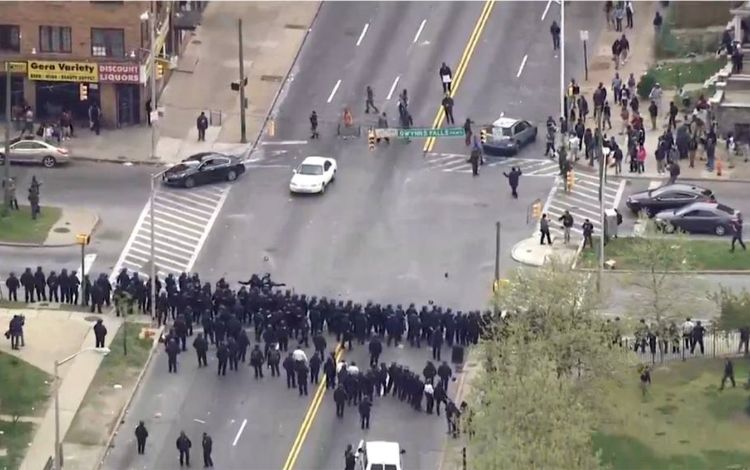 As we look at the events that have taken place recently in Baltimore, one can't help but wonder where do people and youth go from here? Although the situation that has been happening in Baltimore is one that is sad and unwarranted, you have to wonder what youth can do to express themselves in a more productive and positive way.
Youth have played a huge role in the riots in Baltimore from organizing a common meeting place to throwing bricks and bottles at law enforcement officers, and setting up decoys to trick law enforcement to commit other crimes. Youth have to learn to be a part of the solution and not the problem. Youth can learn these skills through Michigan State University Extension 4-H programs. 4-H offers many opportunities for youth to learn and engage in leadership, civic engagement, community service, health advocacy and character education opportunities. Through 4-H, youth are empowered to learn and do the things they are taught back in the communities they live in.
As you look at the Baltimore riots in relation to the leadership skills youth learn through 4-H, you might see youth inquiring how they could bring about awareness to the issues that plague Baltimore. You would see youth engaged with community leaders and other advocates, searching for the answers on how to find solutions to the community issues. You would see youth empowering other youth to do the right thing and be the solution, not add to the problem.
Through 4-H, youth gain these valuable skills and practice them daily. They learn how to have a peaceful outlet to issues they might face in their community. The Baltimore youth made this issue worse by getting involved in a negative way. It is still not too late for them to change what they are doing though. Youth need to have an outlet, but it is up to the adults to help them have this in a peaceful and positive way.