Provide for your garden soil and it will provide for you
Plan for improvements to your vegetable garden soil now.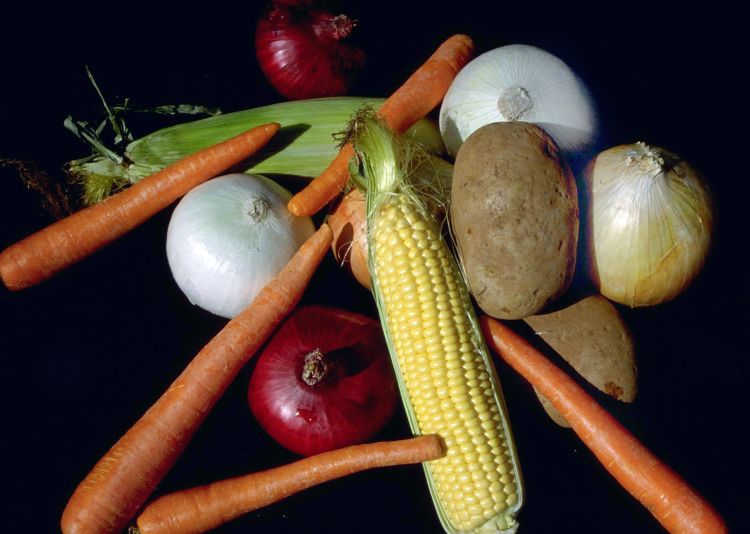 It may only be April, but now is the time to plan for improving your vegetable garden. There are several questions to consider as you steer yourself towards planting day, and Michigan State University Extension has the answers.
Is the vegetable garden receiving eight or more hours of full, uninterrupted sunlight a day?
If the answer is no, you now know why you are not getting big crops. The more the sunlight drops below eight hours, the less fruit is produced from tomatoes, peppers and eggplant. It takes a great deal of energy to make fruit and the sun is supplying it to the plants. If you are improving the soil at this garden site, you may see very little change in the amount or quality of the crops.
Has this garden area had a soil test in the last three years?
Knowing what nutrients are needed, the percentage of organic matter in the soil and the soil pH will give you valuable information on how to add science to the art of gardening. Go to www.msusoiltest.com to purchase a soil test self-mailer. Your vegetable garden will do well with a soil pH of 6.5 which is slightly acidic. The percentage of organic matter in the soil should be at 5 percent or above.
The organic matter helps to hold moisture and nutrients in the soil while keeping earthworms and microorganisms happy and healthy. More can be added by mixing in compost or composted manure. This could be the time to find the closest location to purchase bulk compost. When compost is added, it is tilled into the existing soil. Add a total of around 4 inches, but just till in 2 inches at a time to make it easier to incorporate. The compost should be mixed into the garden to a depth of 8-12 inches, depending on the depth of roots on the crops being planted.
Do you know where to purchase compost or fertilizers in your area?
Find out if there are businesses that sell compost near you. If you plan to buy organic fertilizers, can you find a place near you that sells those kinds of products? There are more locations that sell traditional fertilizers rather than organic ones. You want to be prepared to purchase what is needed when you receive your soil test results.
Do you have enough hoses to reach the garden?
This is the time to purchase what you need. A gallon of water weighs 8 pounds and carrying water is a chore. If this is a dry summer, it becomes a back-breaking nightmare. What you save on chiropractor bills will more than pay for the extra hoses.
Have you looked at a seed catalog to decide what to grow this season?
Consider a seed catalog as a wish book. Make a list of what you want to grow. Even though you will probably put in transplants for tomatoes, eggplants, peppers and possibly muskmelons, the catalog will remind you to list all you want to grow. If you have enough room, will you select one vegetable that you are interested in, but have not grown? If you are willing to be a vegetable adventurer, would you try something like okra or salsify? Would you eat daikon or giant radishes? A surprise visitor to the garden is a learning adventure for you or your kids. Catalogs almost always have a larger variety of seeds than the local garden center. If you are particular about what kind of green beans or edamame to grow, look to the catalogs.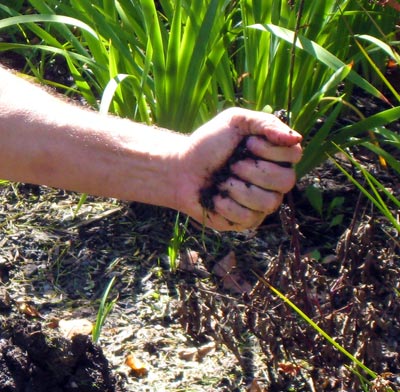 Are you going to stay out of the garden until the soil dries adequately?
Any activity in the garden like walking or tilling or driving across will compact your soil if it is too wet. Do the "squeeze and poke" test. Pick up a handful of soil and squeeze it to make it more compact. Poke the soil with your finger to see if it will crumble. No crumbling means no admittance until the soil dries out. Take good care of your soil starting early and reap the benefits.