Pythium root rot diseases on golf courses
Pythium root rot diseases, seldom a problem in Michigan, are currently causing stress on golf course putting greens.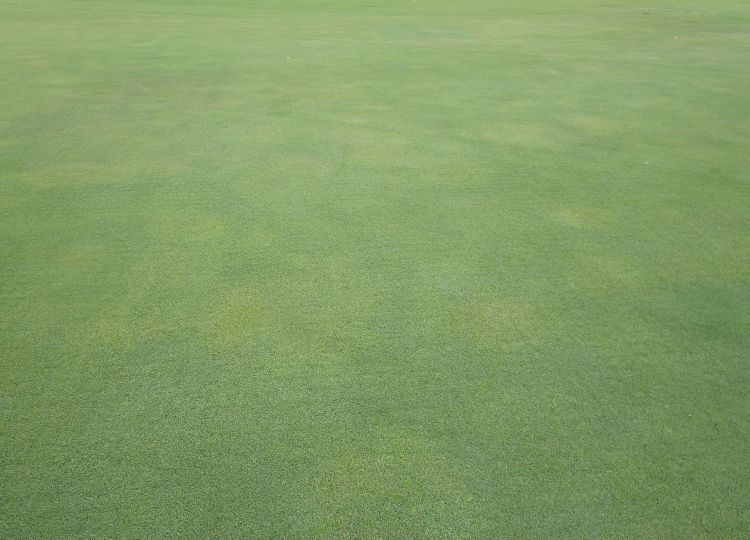 This has been an unusual season weather-wise in Michigan, although you could probably say this about every season in Michigan. The spring was colder than normal with more rain than typical. This created environmental conditions that have brought on diseases we don't usually see in Michigan.
The excessive rainfall has caused Pythium root rot diseases to become a problem, which we don't often experience in Michigan. The disease that is occurring on creeping bentgrass is called Pythium root dysfunction, caused by Pythium volutum. Its counterpart, which is found on Poa annua, is called Pythium root rot and is caused by many different Pythium species. These Pythium organisms that attack the roots of the turfgrass plants are different organisms from Pythium aphanidermatum, which causes Pythium blight, a foliar disease.
Pythium species are commonly referred to as fungi but are now actually classified as oomycetes and are often referred to as water molds. Since they are water molds, the reason they have been a problem this season is probably related to all the rain that occurred this spring and early summer.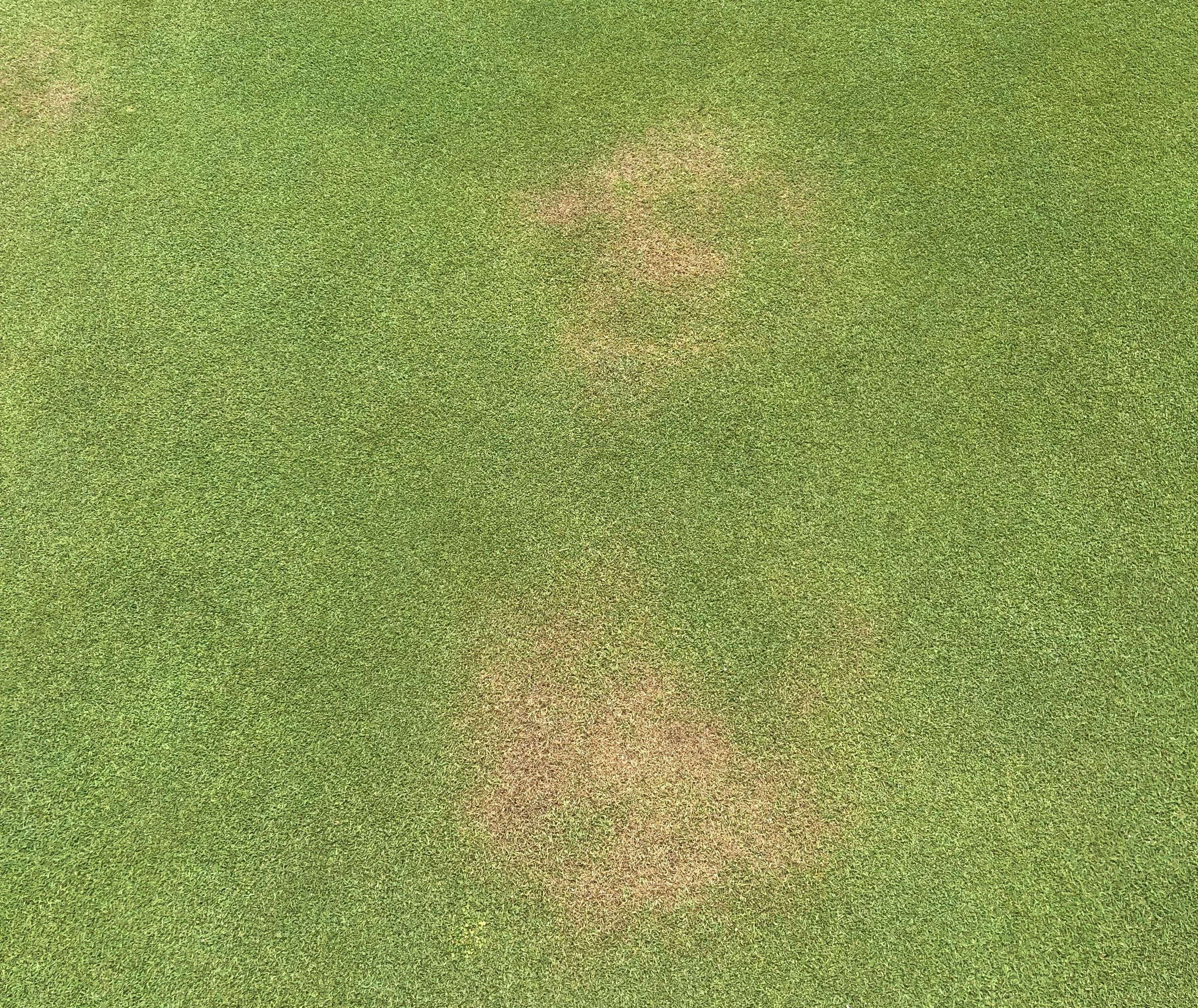 The symptoms of Pythium root dysfunction on creeping bentgrass start out as chlorotic yellow patches which then turn brown as the turf dies. They are similar in appearance to take all patch and can be confused with this disease. On Poa annua, the chlorotic yellow symptoms are similar to summer patch and may be more diverse when they occur in mixed stands with creeping bentgrass.
The best treatments for Pythium root dysfunction are Segway and Insignia. They should be watered in following application to move them down into the upper root zone and crown area. For Pythium root rot, there is not as much information on which treatments work the best. There have been reported success with the above-mentioned chemicals as well as Subdue, Banol and Terrazole.