PZC completes round one of public meetings on improving water quality in the Saginw Bay Watershed
The Planning & Zoning Center at MSU, the Saginaw Basin Land Conservancy and the East Michigan Council of Governments hosted a series of public meetings in April on "New Opportunities to Improve Water Quality in the Saginaw Bay Watershed."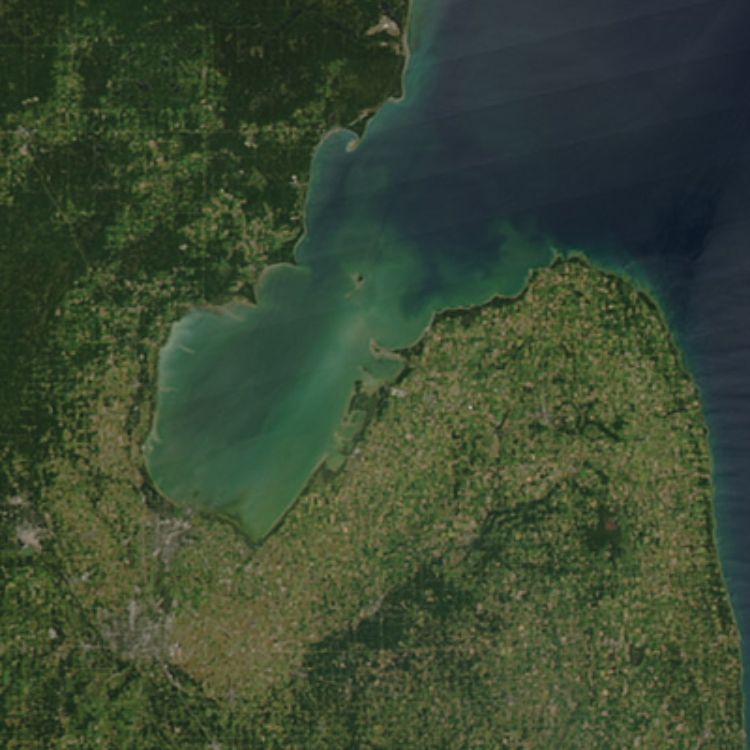 The Planning & Zoning Center at MSU, the Saginaw Basin Land Conservancy and the East Michigan Council of Governments hosted a series of public meetings in April on "New Opportunities to Improve Water Quality in the Saginaw Bay Watershed."
The meetings are part of a U.S. Environmental Protection Agency Great Lakes Restoration Initiative project currently underway by PZC to identify actions cities, villages and townships can take through local planning and zoning to improve and protect water quality in the Saginaw Bay Watershed, as well as address issues related to the Saginaw Bay Watershed Area of Concern. The project is designed to engage communities and other local stakeholders in the application of land use Best Management Practices (BMPs) to protect water quality of rivers and streams that flow into the Saginaw Bay. The pilot communities in this project include those within the Cass River, Rifle River and Pigeon/Pinnebog River sub-watersheds.
The project seeks to educate and facilitate collaboration within the sub-watershed communities. The meetings will be a catalyst for local citizens and stakeholder groups to learn how local planning, zoning and coordinated efforts among various stakeholder groups can play a larger part in protecting and improving water quality in the entire Saginaw Bay region.
In April, the first round of public meetings was held in the project area communities (one per sub-watershed). They addressed water quality problems in the watershed; past projects aimed at improving the water quality of the Saginaw Bay; current projects underway to address pollution within the watershed and restore damaged lands; how local land use planning and zoning policies can protect and improve water quality; and how effective relationships with other groups can influence the success of protecting water quality. They also offered an opportunity for attendees to provide input on a Basin-wide Conference being planned for January 2012 and to voice questions/concerns about the project.
Presentations from the meetings are available for download at:
Round two and three of the public meetings will be conducted in December 2011 and June 2012, respectively. Dates and locations will be announced in future editions of "Land Policy News."
Additionally, this month, nine local government workshops (three within each of the three sub-watersheds) are being held for the purpose of educating local elected officials and planning commissioners on what they can do to protect water quality in their communities. Sessions will focus on the development of water quality protection measures in local master plans and zoning ordinances. This will be done by providing sample language for master plans and zoning ordinances that utilize contemporary Best Management Practices to achieve Low Impact Development.
For more information on the project, including future meeting dates, visit Saginaw Bay Watershed Project.