Questions to ask before you fundraise
Consider some important questions during your fundraising planning to avoid later frustrations.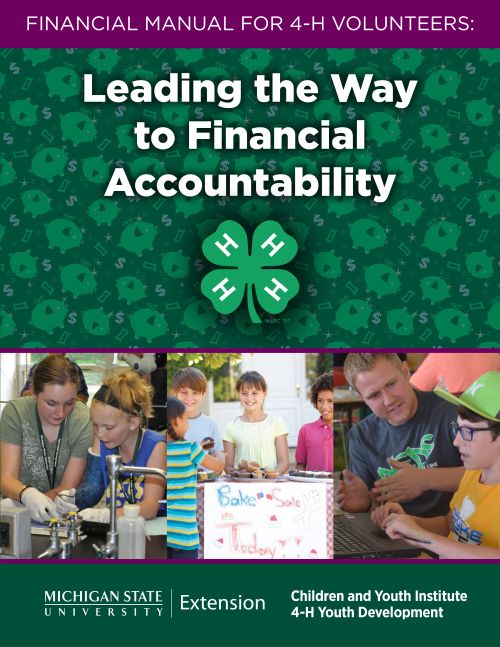 Holding a successful fundraiser can provide benefits for youth as they learn life skills in decision-making, planning, goal-setting and resource management, while also increasing financial resources available for educational programming for members. However, before a group holds a fundraiser, a discussion amongst members and volunteers can help establish important and clear expectations to avoid conflict throughout the process.
Michigan State University Extension 4-H Youth Development provides tools in the "Financial Manual for 4-H Volunteers: Leading the Way to Financial Accountability" and the "Financial Manual for 4-H Treasurer: A Guide to Managing Money Wisely" to support 4-H groups in their fundraising planning. 4-H groups should answer the following questions, but the questions are beneficial to any group with youth members trying to raise funds.
What, specifically, are the funds being raised for? Raising money just to raise money is not a reason for a 4-H fundraiser. Are there specific projects or scholarships for certain events that you are raising funds for? Have a goal and a need in mind before planning a fundraiser to ensure investment by the group and a good use of member, parent and volunteer time.
If the money is intended to be for a sponsorship for a program or event participation, how will a member qualify to benefit for the funds? Put these expectations and requirements in writing focusing on how and when these qualifications go into effect.
How will the group keep track of funds raised? Will it be in a separate line item in an Excel document? A line in a ledger or Word document?
How is money being handled the day of the fundraiser? What checks and balances do you have in place to ensure accountability for money raised? Using pre-numbered receipts, having multiple people check and sign off on money raised, and using secure lockboxes to keep money are examples of good practices.
Which members will handle keeping track of the funds? Designating a person or people means there is a point person and the responsibility will not fall through the cracks.
What will the group do if enough funds are not raised to meet the group's goal? Can the program or event still take place? Will there be limitations to what the money was being raised for since now there is not enough? Will a second (or third) fundraiser need to take place? Knowing this will help the group plan for and avoid the disappointment of canceling an opportunity or event due to a fundraiser not being as successful as expected. A backup plan avoids the stress of that conflict.
What if the group raises more funds than are needed? Is there a plan for how those funds will be used or tracked?
While understanding that funds raised are for the total group (not for individuals based on their level of participation in the fundraiser), be sure to discuss how the group will handle it if some members raise fewer funds or are less active in the fundraising activity than others. Addressing these things ahead of fundraising will ensure all participants agree with the fundraising goals and reduce the likelihood of disagreements later.
The County 4-H Fundraising Application incorporates many of these questions, and completing the application will help the 4-H group talk through the above topics and allow Michigan 4-H staff members an opportunity to work with the group on their fundraising plans. Addressing these questions ahead of fundraising will ensure all participants agree with the fundraising goals and reduce the likelihood of disagreements later.
For more information on fundraising, see the accompanying article "Fundraising: What should you know?"