Quick and easy meals for your busy family
Cook these recipes with your family and get the most out of time in the kitchen.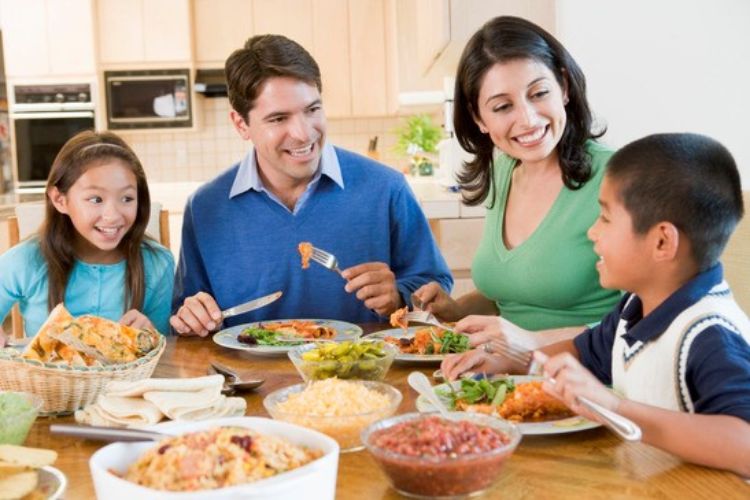 Family and work life is a balancing act for many of us these days, especially after a holiday season! Children make their way back to school and what does that mean for us as caretakers? The hustle and bustle of life resumes. It may seem like time is against you, especially when it comes to preparing breakfast, lunch or dinner meals. It might seem easier to pick up something on your way home, right? Well, frequent takeout runs can negatively affect your family's health and budget.
Michigan State University Extension encourages you to prepare quick and easy meals using pantry items, frozen foods and leftovers. Here are some simple 30 minutes or fewer recipes you could make for you and your loved ones.
Consider making a Chicken, Broccoli and Cheese Skillet Meal. This simple yet delicious recipe provides your family with the following food groups: Protein, Vegetables and Dairy. This recipe is sure to win over the entire family!
Or try this delicious Black Bean Quesadilla. These vegetarian quesadillas will spice up any lunch or dinner meal for the family. This is a 20-minute recipe and is packed with protein and fiber.
Ensuring your family members are well-fed is crucial for a sound balanced diet. It is also important to plan your meals in advance. Use a weekly menu planner and write down your grocery list. These simple steps go hand in hand with making healthier and affordable food choices. Invite your family to help with the food preparation. Your child may be more likely to try a food if involved.
Most importantly, make any and all kitchen experiences pleasant. The kitchen is a perfect venue to bond with your loved ones given the hectic life of a family. As you cook together, you will have the chance to ask how their day went, share stories or simply share jokes. Spending time together can strengthen the emotional bond and communication channels between parent and child. It is also believed that kids who spend bonding time with their parents tend to do better in school.
So with all of these perks, why not try family meals at home? For additional tips on how to make easy and healthy meals, visit USDA's My Plate page. MSU Extension offers various educational programs for adults, families and children.