Radish variety can add flavor and crunch to your meals
There's a rainbow of radish varieties for you to enjoy this season.
As the seasonal farmers markets across Michigan begin to open this month and next, radishes of all sorts will be available from local growers.
Some popular types of radishes that you may see at farmers markets include:
Red radishes
These are the most common radishes found in grocery stores. They have a bright red skin and white flesh.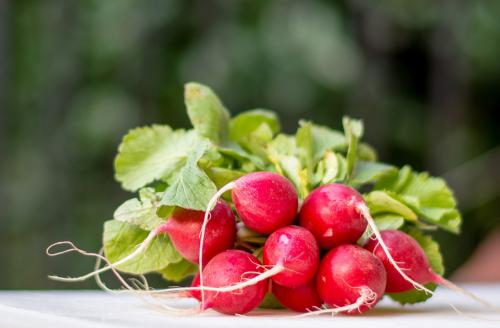 Easter egg radishes
As the name might suggest, these radishes come in many colors ranging from deep purples, to reds, to pinks and whites. They are often sold in bunches of mixed colors.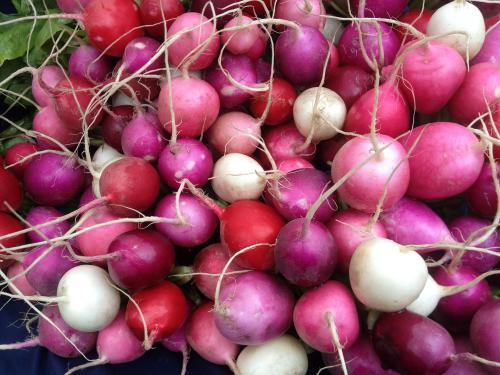 French breakfast radishes
These long, thin radishes are white near the root end and pink at the top.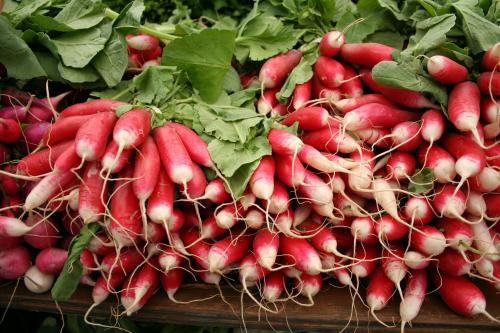 Black radishes
The skin on these radishes is dark brown or black and they have a very strong flavor.
Watermelon radishes
A winter storage variety radish with green skin that reveals a magenta and white center when peeled.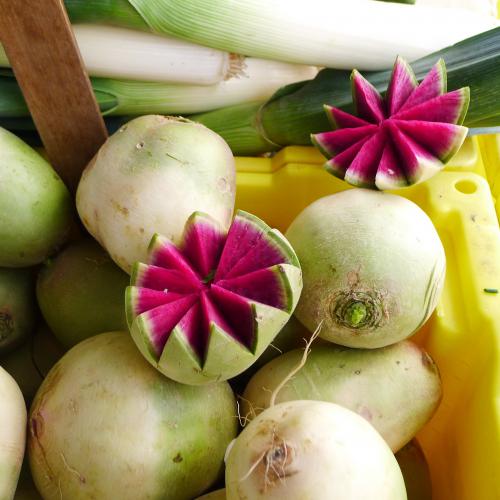 Daikon radishes
These radishes are white and long in shape, like a large carrot or parsnip. They are popular in Asian cuisines.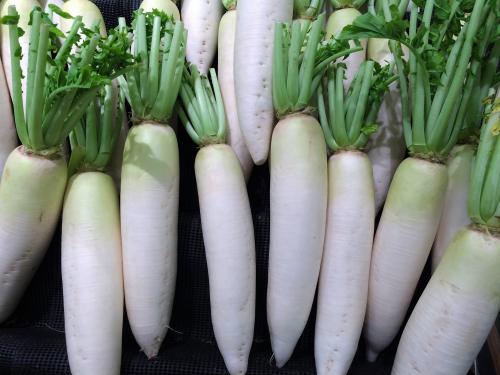 Quick picked radishes were a big hit among farmers market shoppers when Michigan State University Extension sampled them last year. These quick pickles are ready to eat in just 40 minutes, and don't require canning as they are eaten fresh. Check out the four-ingredient recipe.
Plain fresh radishes can be delicious on their own as a quick snack. Try them with different dips such as hummus or vegetable dip like the Tangy Yogurt Vegetable Dip recipe in this article from Michigan State University Extension. Other ways to enjoy radishes include roasting, using them to top salads, or shredding them into a slaw.
Radish greens are also an edible and nutritious vegetable. Remove them from the root and store separately. The greens will keep two to three days in the fridge and are delicious sautéed and added to stir fry or egg dishes.
Michigan State University Extension's Community Food Systems Work Team supports the development of local food systems in Michigan. The Michigan Fresh program has tips on growing, handling and preserving as well as healthful recipes to take advantage of the delicious Michigan-grown bounty from your backyard or your local farmer's market. For more information, connect with your local community food systems educator by visiting http://msue.anr.msu.edu/or calling 1-888-678-3464.