Raising an active reader
Explore suggestions and strategies that will help you mold your child into an active reader.
January 10, 2013 - Author: Rachel Meyers, Michigan State University Extension
For more information contact earlychildhood@anr.msu.edu..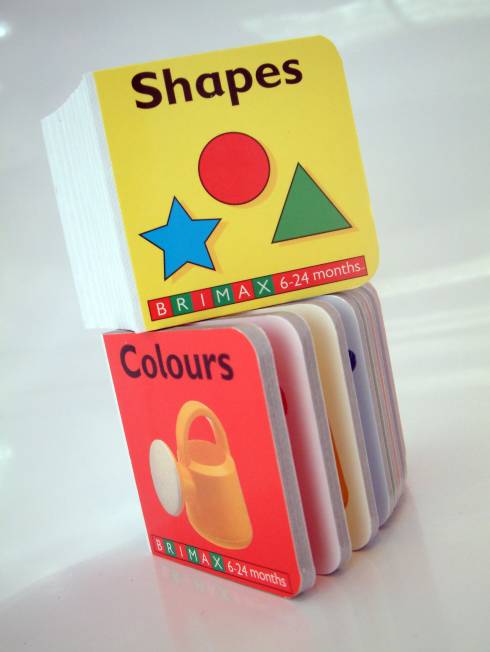 We all want our children to grow up and be readers. Children who are readers have larger word vocabularies, tend to garner more knowledge as they read and tend to perform better in school. From these, you can see that being an active reader is very important, but how does a parent go about getting their children to become one?
As simple as it may sound, use words, words, words. Starting from birth, sing them lullaby's – and do it often. From birth, children need to hear lots of language throughout the day. Michigan State University Extension Educator Elizabeth Gutierrez explains the role of and strategies for encouraging language development in infants in her article, "Language development: The journey through the first two years." See that article for more helpful information.
When they're older, although they may still lack the coordination to hold a book, they can still experience reading as their caretaker holds the book and reads to them. Using books with big bright pictures will capture the child's interest. Make reading fun. Parents can choose books that focus on the interests the child. If she likes dogs, dinosaurs, trucks or something else – as long as it is age-appropriate – find it and read it with her. Read slowly and deliberately enough for the child to hear each word; doing so allows her to better grasp and learn their meanings each time the story is read. Children often like to have the same book read over and over again, and that's okay. The point is to have them engaged in reading.
According to Zero to Three, the website of the National Center for Infants, Toddlers and Families, using props will also help engage the child in reading. If adults struggle with reading, they can use children's books and make up a story following the pictures. Although the child may not be aware that you are changing the story, they are still connecting to the books and the language you're using. Parents may be tempted to focus on learning, and we do encourage it, as long as it is not regimented. Parents can still draw out learning here and there through counting, pointing out letters, colors, asking questions, seek and find, and so forth.
Encouraging your child to become an active reader also involves being mindful of the cues your children may be giving you. Children who are non-verbal may seek reading by bringing a book to the parent. Or they may leaf through a book during playtime, showing interest. It is important to respond to these non-verbal cues.
On the other hand, children may display other cues that they don't want to take part in reading by showing a desire to engage in other activities, sliding off the parents lap, walking away, fussing or just out-right becoming angry. If a parent is experiencing a child who does not want to engage in reading, first check to see if there are other distractions (TV, company, etc.). If it is possible, minimize distractions or wait for a more appropriate time; sometimes children have energy they just need to use up. Implementing physical activities with the reading will work well.
Try to make reading a comfortable, fun experience; throw cushions and pillows around to snuggle into – use props and dramatic faces while you're reading. Above all, make it a habit – not just a once-in-a-while thing.
For more ideas about activities and articles on child development, academic success, parenting and life skill development, please visit the Michigan State University Extension website.